A year of Tronbies Ecosystem!
The first original 10K NFT collection on Tron Blockchain celebrates their 1 year anniversary!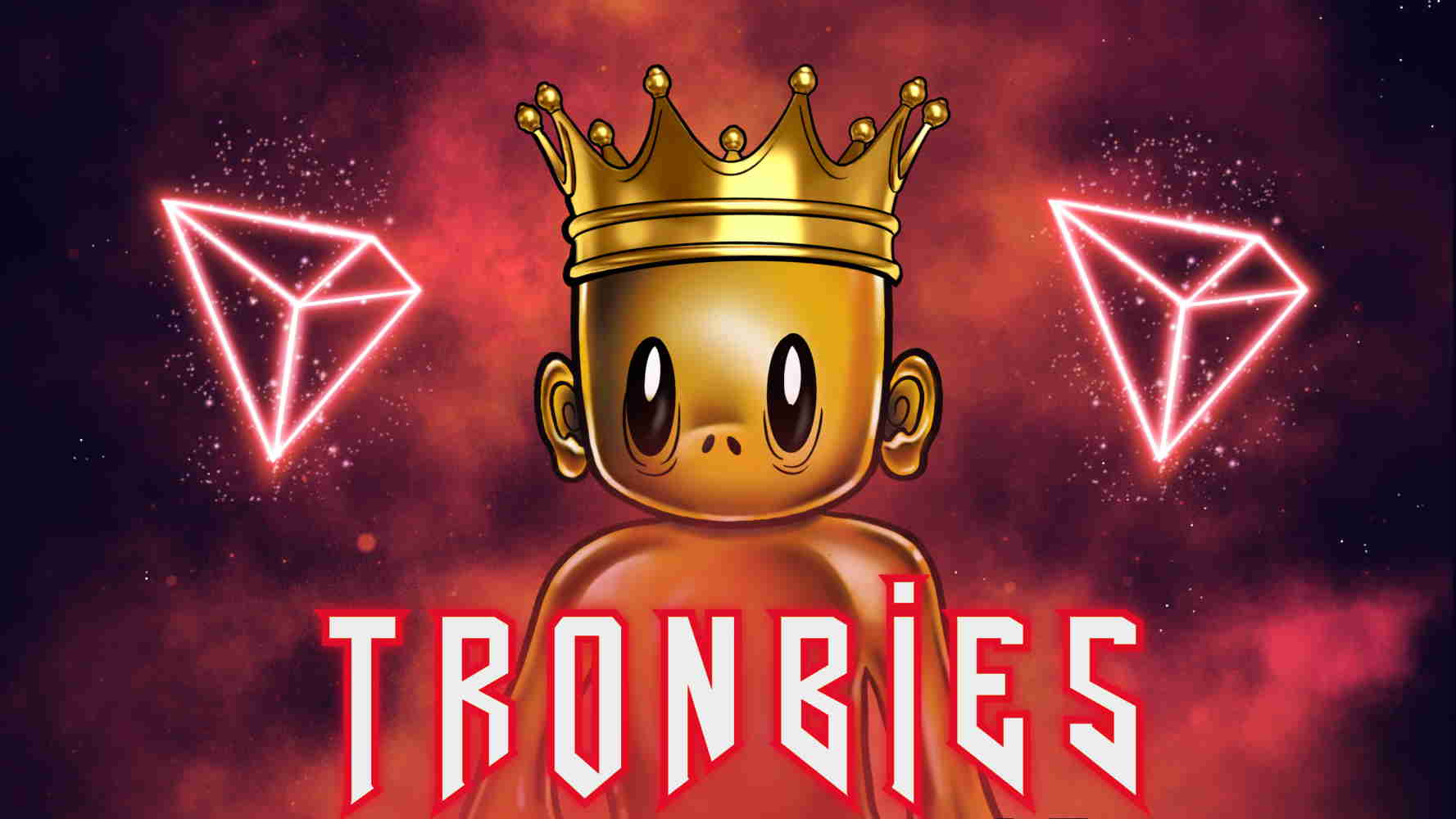 A year of
Tronbies Ecosystem.
In September 2021, a new NFT artist rose on the Tron Blockchain, and that artist goes by the name Line Hammett. At this point in her life, she was seeking new adventures, and after weeks of convincing from her brother's side, she ultimately decided she would give "those NFTs" a chance. Her brother, Marius, told her that Tron is the future of blockchains and he was sure she would be received well in the community. Not long after, she uploaded her first two NFTs, and they both got a lot more attention and appreciation in the community than she dared to dream of.At one point, Line and Marius discussed the idea of making an NFT collection. They were both traders with experience. Line being an artist by profession. Marius being a highly skilled lead developer and programmer. They decided that this is what they wanted to do together as a family. Combining their two specialties, art, and technology. Little did they know how important Tronbies would be for their lives and how it would turn everything upside down.On the 22nd of September, Line was on a business trip to Bodø, in the north of Norway. During her break that day she was sketching ideas for this NFT collection, and it didn't take long before she had made sketches with Zombie space creatures, that would, later on, be named Tronbies. Since she was doing this together with her brother, she wanted to make a collection that reflected their childhood, which was dominated by video games, Sci-Fi. horror movies and pop culture in general. This was gonna be something very special, and very different from anything else out there. Later on that day, Line sold her first one-of-a-kind NFT on Tron blockchain, and the fire that lit inside her that day was gonna be the flame that still keeps burning to this day.Shortly after, Line was back home after the trip and the two siblings were bursting with cool ideas for this collection, and constantly passing them back and forth. They began with a strategy on how to put the pieces together, how Marius should code the collection and how Line should structure all the layers that would complete it. As the days passed by, the two were busting hours into the creation of the project, and their bond with each other as siblings got even tighter and more powerful.In between 18 hours-workdays, they kept pushing through, and the ideas kept flowing until they were almost done. The day of the launch approached fast and they were ready to launch Tronbies on the 16th of October."I was so nervous this day, and totally exhausted. It was noon and my nerves was absolutely untameable, so I actually drank a cider to calm myself down, haha. I was writing back and forth with my brother while making tacos and he was equally excited. I wasn't even able to eat those tacos, because I was so sick to my stomach with excitement. What if nobody liked the collection?" Line worried.10 minutes after launch, 200 Tronbies was already gone, and after 24 hours Tronbies had traded more than 300,000 TRX, which took a lead in front of all the already existing NFT projects on Tron on that day, according to DappRadar. Tronbies had become a reality. A lovely Norwegian autumn transitioned into a cold crypto winter.
One day Line Hammett met a person that was gonna change the whole game for the siblings, and ignite the entire project all over again. His name was Salvador, but everyone knew him as "MONST3R". The two had met through the DEX Just Money where they both were admins, and Marius was a developer. At that time, Marius was busy working on the Tron Grand Hackathon winning bridge, and Line and the new CMO and CBO of Tronbies, Salvador, began to make plans for the future of Tronbies."I didn't have any expectations when I first joined Tronbies. I was really at a crossroads in my life as far as where I was and where I was heading. I was doing work with other companies, just freelancing, but I never really had a place I could call a home. I just thought it was gonna be like that with Tronbies. I knew that me and Line had a certain connection, we spoke a lot prior to me joining and we had great conversations. Tronbies wan't even on the table at that time. The expectations for me was just to do what I normally would do. Help build and add to the project, but I had no idea that it was gonna turn out the way it was where I was embraced and that I was gonna take in so much of the project and the community. Joining Tronbies changed my life. It gave me a purpose, a home, a family, and a drive to succeed. This turned out to be way more than I expected on so many levels." Salvador comments."When I first met Salvador I didn't know what a powerful and important resource his energy and motivation was gonna be for not only Tronbies but for my brother and I personally. His spirit and dedication is unmatched, and he is without a doubt the greatest motivator anybody could ask for. We really all behave as a family, and for me it is so important to be around people I trust with my life and can be my weird self around, because we will be spending a lot of time together. We got each others backs 100%. Tronbies is not just a hobby, it is our home." Line adds."Marius and Line are amazing people and they are both very kind, warm and they received me like I was one of them. They are brother and sister, but they are two individuals that are alike in many ways. They are both awesome, weird, crazy funny, just a pleasure to be around. I can't even put into words what it's like being around them every day and working with them. We laugh together, we cry together, we ride together." Salvador continues. As they were bonding, gaining experience, started to renew the the vibe and establish a community, they realised quickly how much Tronbies was gonna change their lives. A new drive had set a spark in all the three of them, and as they kept dreaming, they started to manifest. The team hosted game parties with NFT prizes, quiz nights, and offered a safe room where people could hang out in a very relaxed crypto ambience. One by one the Horde came together and the community was slowly starting to notice the little Tronbies taking walks on the Tron Network."The first months after I was introduced as a team member of Tronbies was a lot of fun. We just told each other from start "let's just go out there and have fun and do what we like to do and learn as we go, take our experiences that we had prior to teaming up and add on to them. Do things our way, our own style." That's exactly how we did it.It was a lot of work, trying to figure things out and see how we were gonna move. Setting up the Telegram chat, that was scary for us. We've both been in chats, but never had our own. We didn't know what was gonna happen. And it was just us putting that great time that we were having out there and enjoying it with other likeminded people that were looking for somewhere to belong to. The business didn't start kicking off until later, but we treated it like a business since the beginning. We all knew what the purpose was, and that was to get the NFT collection out there. Line worked hard on it, I knew that, I felt the presence in the energy that she put into it, and I respected it. We honestly weren't even planning on launching a token at all in the beginning, but as our creative minds started conjuring up ideas we started thinking of things that would help the brand to move forwards. It's more than just a token, it's us, Tronbies, our real life, our crypto life. It came about just like that, just like anything we create, it just manifested itself and itencapsulates everything that we're about.
The time leading up to the launch was nerve wrecking. We both knew we could handle it, but we didn't know that it was going to be so much emotion involved in it. First of all we had a hard time containing it and holding it secret to the community. At that point the community was just starting to build, I think we had 80 members in the chat. And that announcement, that was real and emotional. It was fear, happiness, excitement, but we knew that it was the right thing to do. $TBT is really the energy that goes to Tronbies, even just looking at the logo itself is special, the token logo is not just the logo. Very powerful." Salvador adds.May came quickly, and the three cryptoteers launched Tronbies Token on JustMoney DEX. $TBT was the green gem that was going to be the foundation of the Tronbies ecosystem. Despite launching a token in the coldest of crypto winters, the team kept themselves busy with development while engaging the community. At todays date, the token is up with an impressive 350% since start, and the team will never fear another middling market condition. They have proved the torch will keep burning through ice and frost, but also through tragic events in their personal lives and behind the scenes."To be honest, this has been the most difficult year of my off-screen life, also for the rest of the team. At the same time it has been the most rewarding year and I feel incredibly blessed to have the the team and the Horde with me every day - my family - that keep inspiring us to evolve our skills and that has pushed us all forward. It gives me a reason to get out of bed every day and keep kicking ass for the Horde." Line continues.
After launching TronbiesToken, the team was working on a new NFT contract together with Jerry "Albie Tronstein", a highly acclaimed developer and smart contract writer on Tron. The idea behind this was to open more utility-doors and create a better user experience for the NFT holders. This NFT contract had some specs that was very technical and is to be considered one of the safest contracts written and compiled for an NFT collection. The team decided to enter the Tron Grand Hackathon season 2 with the new ecosystem upgrades, and together with the push of the Horde, they won the 3rd forum prize in the NFT category. It was a big victory for the team and the community!"Jerry did an amazing job with our contracts, and Marius absolutely nailed the frontend work on Tronbies.io. He made it so seamless and user-friendly, and he got full artistic freedom to play around with the design, colours, UI etc. He is so humble about his work, he is probably the coolest of the whole squad. Definitely the energy that keeps us on our toes and is a ´silent motivator´ and the goofball that always make us laugh and smile. Did I mention he is an actual genius?" Line says.
"Tronbies is one of the most active teams. Trustful team and ready to build. I'm already looking
forward for the next steps . With the new contracts a lot more can be done.. and we are still in the
beginning."
- Salsa Mike "@CryptoSalsaMike", community member
Today the NFT and the token contracts are operating together in the trinity of the ecosystem, which consist of the three most important parts: the Horde, the NFTs and the Token. A third new contract has been written and is soon to be deployed, the NFT staking contract where the community can earn $TBT rewards. The team are excited to share all the future plans with the Horde. One thing that stand out with Team Tronbies, is that they never speak too loud of their developments until they are close to being finished and know they can keep their words."Always promising little, and deliver more."- Gabriel, community member.Tronbies are currently working on new developments and partnerships, and each time they move on to the next step, they become more determined and are energized by the support from the Horde. The team look back at the past year with a deep feeling of pride, honor, thankfulness, more knowledge, a new family, new partnerships and a whole new list of goals they never thought they would possess."The future of Tronbies is really what the community brings to it, there's so many things we can get involved in. The NFTs are our identity, but it doesn't identify us as just an NFT project. There's so many things we feel we can conquer and that we would like to do! We wanna come together and help shape the industry. Define what a real community is, be active, help others, designing, creating, building. As we move forward, there's gonna be a lot of people in the community that are gonna inspire us in many different ways, we're embracing the community and what they are. We're looking forward to taking part in something special and make a mark. We're not here to be noticed, we're here to be remembered." Salvador states. The team says: "From the bottom of our hearts, we would like to thank you for riding with us on this amazing journey. You're all amazingly strange, weird, funny, powerful, creative family! You make it a pleasure to wake up every day and keep going. We could never have done anything without the support from our community, colleagues and partners and project-friends on Tron.Thank you!For the Horde."
"I own many NFTs from various projects and artist on multiple, differing blockchains. Tronbies is at
the top of my list of NFTs to own. I love Tronbies as an art, for it's utility potential, it's team, and it's
community. The originality and stories behind every one of these NFTs tells a story of how it came
to life. The Tronbies are a must-have for any collector!"
- Santa "@BuidlAwards", community member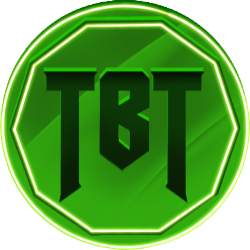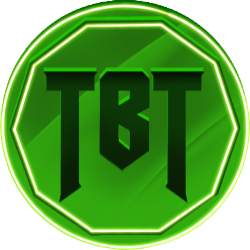 About Tronbies
Tronbies is an NFT project that saw it's light in October 2021 on Kraftly, being the first original NFT collection of 10,000 NFTs on Tron Blockchain.