Decentralized Privacy: The Core of Epic Cash
Achieving True Decentralization: The Absence of Premine, ICO, and Corporate Influence in Epic Cash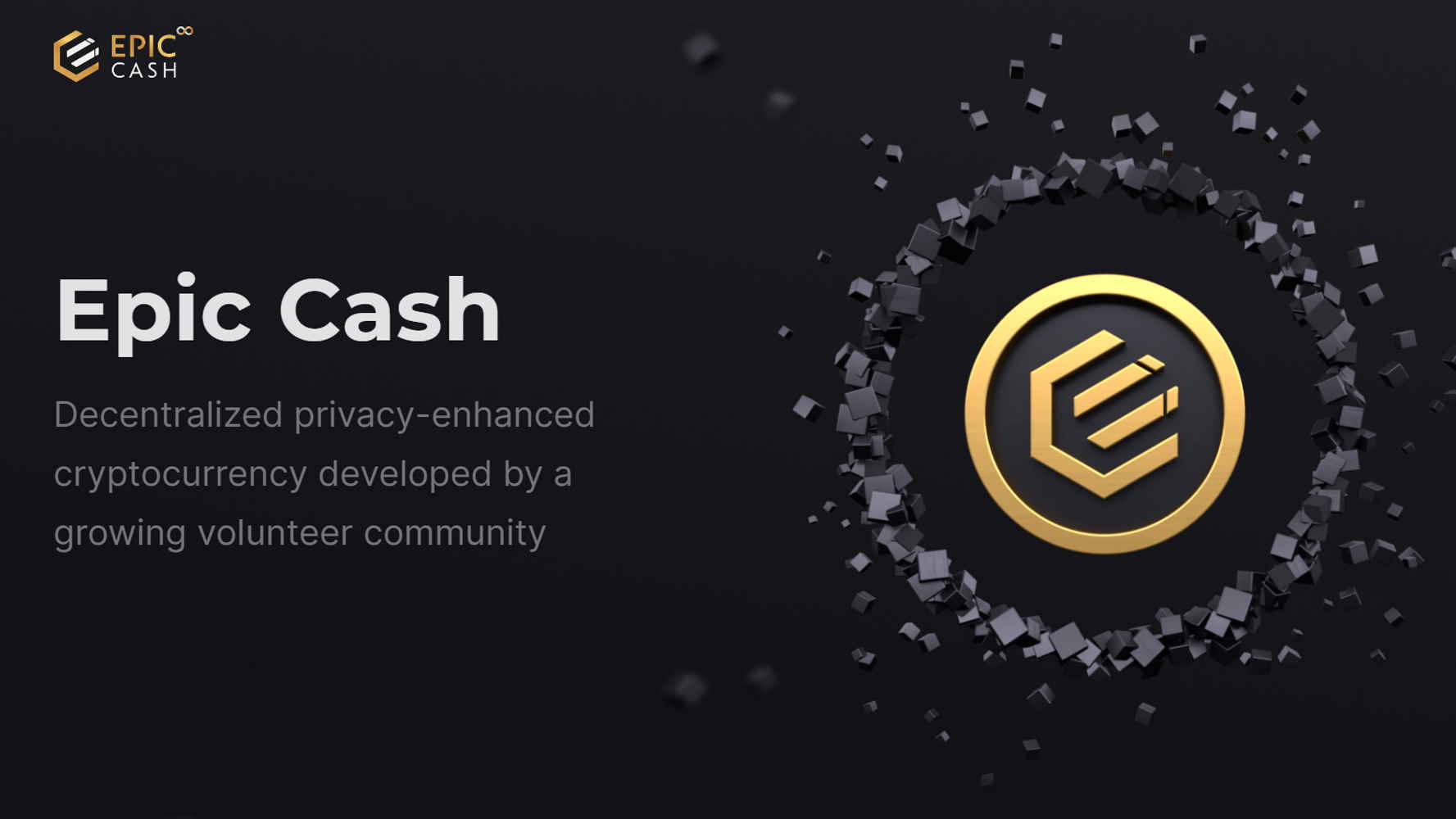 Epic Cash is a decentralized privacy-enhanced cryptocurrency developed by a growing volunteer community. It is unique in that it has no premine, ICO, corporation, executives, venture capital, government affiliations, or physical presence.
One of the key features of Epic Cash is its scarcity. With a maximum supply of 21 million proof-of-work mined coins, the coin has an accelerated emissions schedule that will match Bitcoin's supply by June 2028. Additionally, Epic Cash is fungible, meaning that there are no tainted coins. The coin features protocol-level, mandatory CoinJoin, which resets the ownership history each time coins are spent.
Epic Cash is also censorship resistant, meaning that no one can interfere with transactions on the network. Transactions cannot be blocked, blacklisted, filtered, or data-mined. The network is also exceptionally resilient, with a proven history of resisting significant challenges.
The coin is also centralization resistant, thanks to its accessible multi-algorithm mining. This allows for a variety of equipment types to participate, not just the latest special-purpose ASICs.
Mining for Epic Cash is accessible, thanks to the Freeman Multi-Algorithm Proof of Work. This dynamic system allocates block rewards according to a governance-specified flexible modular cipher policy. Currently, 48% of block rewards accrue to CPU on RandomX, 48% to GPU on ProgPow, and 4% to ASIC on Cuckoo 31+. Difficulty adjusts for each hardware type individually every 2 hours, not 2 weeks like Bitcoin.
The Epic Blockchain is fast, lightweight, cost-effective, and scalable. At less than 4GB, it is orders of magnitudes smaller than Bitcoin and Monero. As such, the entire system can fit on a low-end smartphone.
Epic Cash is also compliant with current and future regulations. Users interact directly with the blockchain, eliminating the need for a custodial intermediary or third party trusted node. Fair launched without an ICO, premine, or even team tokens, the protocol sets a new bar for Howey Test safety, reducing risks and uncertainties for developers and entrepreneurs.
Finally, Epic Cash is your key to the Epicenter ecosystem. The Epicenter ecosystem provides the solid monetary platform that decentralized finance requires. Within this framework, anyone, anywhere, can create secure, scalable, globally accessible financial services in minutes.
If you're interested in learning more about Epic Cash, be sure to check out the whitepaper and community downloads available on the website. Discover more about the coin's features, mining, blockchain, compliance, and ecosystem, and see how it can benefit you.
Are you wondering how to buy your first EPIC Cash ? You can do it using ViteX:
Make sure you have some Bitcoin (BTC) to use as payment for your EPIC on ViteX.
Go to the ViteX website (https://vitex.net/) and create an account.
Buy EPIC on ViteX using your BTC.
While you can leave your EPIC in the ViteX wallet, it is recommended to transfer it to the native chain by sending it to the Desktop Wallet. This is for added security as you are not holding native EPIC on ViteX, but a token that represents the coins.
Download the Desktop Wallet for your operating system (Linux, Windows, MacOS) from the website and follow the installation and set-up instructions.
Once the wallet is set up, send your EPIC from ViteX to the Desktop Wallet using interactive transactions.
Optionally, you can install the EPIC Pay mobile app (available for Android and iOS) and transfer your EPIC from the Desktop Wallet to the app for easy spending and sending.
You can find more info about buying EPIC Cash at
https://buyepiccash.com/