Exploring Osean DAO's Revolutionary Impact on the Yachting World!
Setting Sail Towards the Future: Understanding Osean DAO's Integration of Blockchain Technology to Transform the Yachting Industry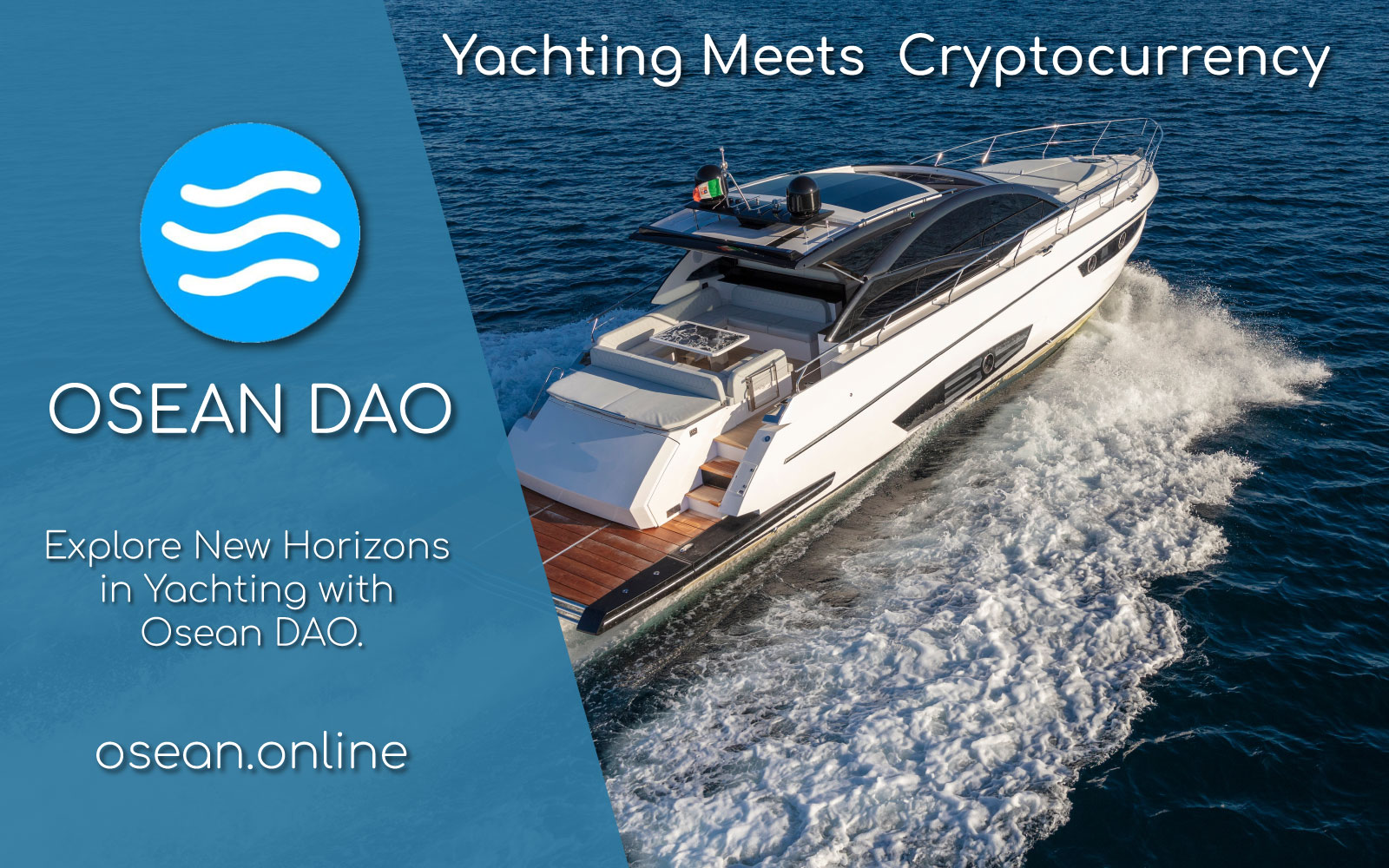 In the rapidly evolving realm of blockchain technology, various industries are tapping into its potential to revolutionize their operations. Today, we spotlight one such pioneering initiative -
Visit Osean DAO
. This cutting-edge decentralized autonomous organization is charting an ambitious course for the global yachting industry. Underpinned by its native cryptocurrency, $OSEAN, and backed by an exciting upcoming non-fungible token (NFT) marketplace, OSEAN DAO aims to democratize luxury yachting like never before.
The heartbeat of the OSEAN DAO ecosystem is the $OSEAN token. It's more than just a digital asset; it's a multifaceted utility token that confers a raft of privileges to its holders. The tokenomics of $OSEAN is tailored to foster a balanced, dynamic ecosystem where value and utility coexist. By leveraging the power of the DAO, OSEAN DAO is poised to disrupt the yachting industry in a manner hitherto unseen.A particularly exciting component of the ecosystem is the soon-to-launch NFT marketplace. This platform will enable token holders to invest in unique, tangible assets like luxury yachts. The NFT marketplace, backed by real-world assets, sets the stage for extraordinary investment opportunities and exclusive yachting experiences.


The Vital Components of OSEAN DAO
Investing in $OSEAN tokens opens up an ocean of possibilities. Firstly, it provides a say in the decision-making process through the DAO's voting mechanism. This community-led approach underpins the true essence of decentralization.Secondly, the upcoming NFT marketplace brings an entirely new dimension to digital asset investments. Unlike the typical virtual goods often associated with NFTs, OSEAN DAO's marketplace will feature tangible, high-value assets – luxury yachts. The tokenization of these vessels into unique NFTs will create a revolutionary investment platform where cryptocurrency meets opulence.


OSEAN DAO - A Promising Investment
The recent cryptocurrency bull market has put $OSEAN in the spotlight. As a prospective investment, $OSEAN is more than just a ticket to potential financial gains. It's an entryway to a pioneering marketplace that marries luxury yachting with the immutability and transparency of blockchain technology. Moreover, $OSEAN token holders have the opportunity to stake their tokens, thus deriving further potential income and maximizing their investment.


What Sets OSEAN DAO Apart?
OSEAN DAO differentiates itself from the crypto pack with its ground-breaking mission to democratize the yachting industry. Its unique token-burning strategy is designed to foster healthy tokenomics and ensure the sustainability of the ecosystem. Each NFT token issued in the marketplace is backed by a physical yacht, giving each digital asset tangible value. This amalgamation of luxury yachting and blockchain technology underscores the transformative potential of blockchain and solidifies OSEAN DAO's position at the forefront of the industry.


Meet the Team Guiding OSEAN DAO
Guiding the ship at OSEAN DAO is a team of seasoned professionals who possess extensive experience and knowledge in both blockchain technology and the luxury yachting industry. Additionally, OSEAN DAO's collaboration with
MIDAO
, a renowned organization in the blockchain sector, provides further assurance to potential investors of their technological competence and industry acumen.


Charting the Course - OSEAN DAO's Roadmap
The horizon for OSEAN DAO is brimming with promise. The highly anticipated launch of their NFT marketplace is merely the first step on a journey filled with potential and innovation. Future plans hint at ambitious expansion and growth, ensuring that OSEAN DAO will continue to ride the waves of the yachting and blockchain industries with aplomb.


OSEAN DAO Price & Tokenomics
An in-depth exploration of the tokenomics of $OSEAN uncovers a thoughtfully crafted strategy, designed to sustain growth and stability within the ecosystem. With competitive pricing and a burning strategy that aims to maintain value, $OSEAN offers tantalizing potential for cryptocurrency investors.


How to Buy $OSEAN Tokens
Ready to set sail on this exciting journey with OSEAN DAO? Follow this comprehensive
step-by-step video guide
below to acquire your $OSEAN tokens. Step aboard today and navigate the fascinating world of yachting and blockchain technology with OSEAN DAO.
Watch the video how to buy and stake your OSEAN tokens
With its unique blend of luxury yachting and blockchain technology, OSEAN DAO's potential is undeniable. It presents an ocean of opportunities for crypto enthusiasts, investors, and yachting aficionados alike. There's no time to hesitate; keep abreast of OSEAN DAO's exciting developments and dive into this revolutionary venture. With OSEAN DAO, the future of luxury yachting is not just on the horizon; it's here.So, what's stopping you? Plunge into the world of OSEAN DAO, and
secure your $OSEAN tokens today
!
This article is intended for informational purposes only. Before making any investment decisions, please conduct your own thorough research.