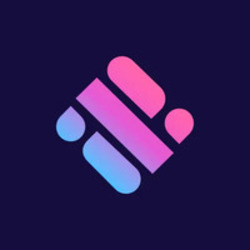 Magic Square: Shaping the Future of Web3!
In the digital age, where Web3 technologies are fast becoming a driving force behind groundbreaking innovations, Magic Square emerges not just as a participant, but as a trailblazer. The heart of Magic Square's innovation lies in the Magic Store—a dedicated Web3 App Store designed not only to offer apps but also to shape the next generation of digital experiences. Unlike traditional app stores, the Magic Store is built upon decentralized principles, granting users unmatched transparency, security, and control over their digital interactions.
Furthermore, in a move that aligns perfectly with its user-centric ethos, Magic Square ensures that every action within the ecosystem is rewarded, echoing its commitment to valuing user engagement and participation. This isn't just another ecosystem; it's a revolutionary platform that challenges the status quo, bridging the gap between contemporary digital users and the decentralized future. Through its unique features and user-centric approach, Magic Square is redefining the way users discover, interact with, and benefit from Web3 applications, thereby placing itself at the forefront of the Web3 evolution.
The Magic Store: More than Just an App Store
Magic Store, at its core, is a dedicated Web3 App Store. But what sets it apart? It's not just an access point for Web3 applications but a comprehensive platform that enhances user interaction, trustworthiness, and value. The users are paid for every action they make on the Magic Store.
Other features within Magic Square's Ecosystem:
Hot Offers:

Magic Store continually curates and presents Hot Offers, giving users a chance to get exclusive deals and access to some of the most exciting Web3 applications available.

MagicID:

Say goodbye to tedious sign-ins. With MagicID, users enjoy a seamless login experience, eliminating the need for multiple passwords. Your identity on the Magic Square platform is secure, simple, and efficient.

Project Validation:

Ensuring the quality and integrity of projects is vital. Through the community-driven project validation process, users can participate in assessing and validating the merit of projects, ensuring only the best make it to the Magic Store.

Karma Points:

Magic Square believes in rewarding its users, and with the Karma system, every action translates into value. Whether you're voting on project validation, engaging with apps, or just being an active member, every move earns you Karma points.

Referral Program:

Growing together is the motto of Magic Square. Invite friends, expand the Magic Store community, and get rewarded for it. Every successful referral is a step towards building a more vibrant ecosystem.

Magic Boost:

Amplify your reach and growth with Magic Boost, the first and leading affiliate network for Web3 and Blockchain projects. Whether you're an affiliate or a project creator, Magic Boost is the gateway to vast opportunities.
SQR Token - The Future:
The anticipation is mounting as Magic Square prepares for a significant milestone: the introduction of the SQR token. TGE is expected Q4 of this year, dependent on market conditions, the SQR token is set to revolutionize the landscape. Soon, your accumulated Karma points will be exchangeable for SQR tokens, attributing real value to every interaction on Magic Square. At the moment, you can convert your Karma points to USDT.
To be in with a chance of securing a SQR token airdrop, be sure to participate in our Zealy Campaign, where we have a prize pool of 1,000,000 $SQR!
Jump Into the Magic Universe!
Don't just be a spectator! Become a part of this revolution. With a world of Web3 apps, rewards, and a forward-thinking community waiting, the Magic Store is the portal to the future of the Web3 world!
Investors:
1. Binance
2. Crypto.com
3. Emurgo Ventures
4. KuCoin
5. Republic
6. GSR