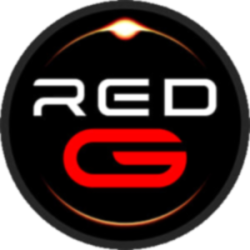 Start
Feb 1, 00:00 UTC
Ends
Feb 17, 09:00 UTC
Start
Feb 1, 00:00 UTC
Ends
Feb 17, 09:00 UTC
Red Giant (REDG) - The Next Big Thing in Multi-Chain Yield Farming
Get ready for the launch of Red Giant (REDG) - a multi-chain yield farm token that will soon be available on Binance Smart Chain (BSC) and Redlight Chain (RLC). W
With a scheduled launch date in early January 2023 for BSC and March/April 2023 for RLC, REDG will offer daily rewards to token holders who stake or provide liquidity.
The project aims to raise initial funds through a presale to cover objectives such as initial liquidity, development costs, marketing, and fees associated with the startup. investors can choose their preferred level of involvement in multiple pools
With 60,000,000 REDG tokens available, the token distribution percentages are set with 68.33% allocated to the rewards pool, 20% to the Founders, 5% to the contract, and 3.33% each to the team and liquidity.
BSC pairing and taxation are set with BNB, with a 6% reward pool and 2% auto liquidity. RLC tokenomics will be similar but may be adjusted based on BSC performance.
The soft cap is set at $25,000, and the hard cap at $90,000, with three funding levels available.
Founders will receive their initial allocation of 50% of their investment, with the remaining 50% vested over three months.
A special reward pool will be established for diamond hand Founders with weekly cash payouts proportional to their investment.
Don't miss out on the opportunity to be a part of Red Giant ! 🚀