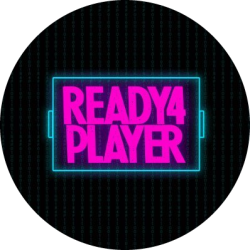 Start
01 Feb 2022
10:55 UTC
Ends
02 Feb 2022
10:55 UTC
Start
01 Feb 2022
10:55 UTC
Ends
02 Feb 2022
10:55 UTC
Welcome to the Ready4Player (R4P Token) Private Sale. Ultra-realistic #metaverse mixed with adrenaline-pumping Gaming!
The main goal of Ready 4 Player is to bring the best quality games to the gaming community, by following this we are taking the metaverse to a new level, one filled with AAA graphics and top-notch gameplay.

Centralization of the metaverse will allow us to deliver the best games and worlds by being able to use powerful tools to create and host them, while decentralization of the economy of the metaverse will give players the possibility to earn amazing rewards.

BNB