Validity: Empowering Trust in the Digital World
Discover Validity's Ambitious Plans for Expansion and Community Growth through Blockchain Secured Functions and User-Friendly Interfaces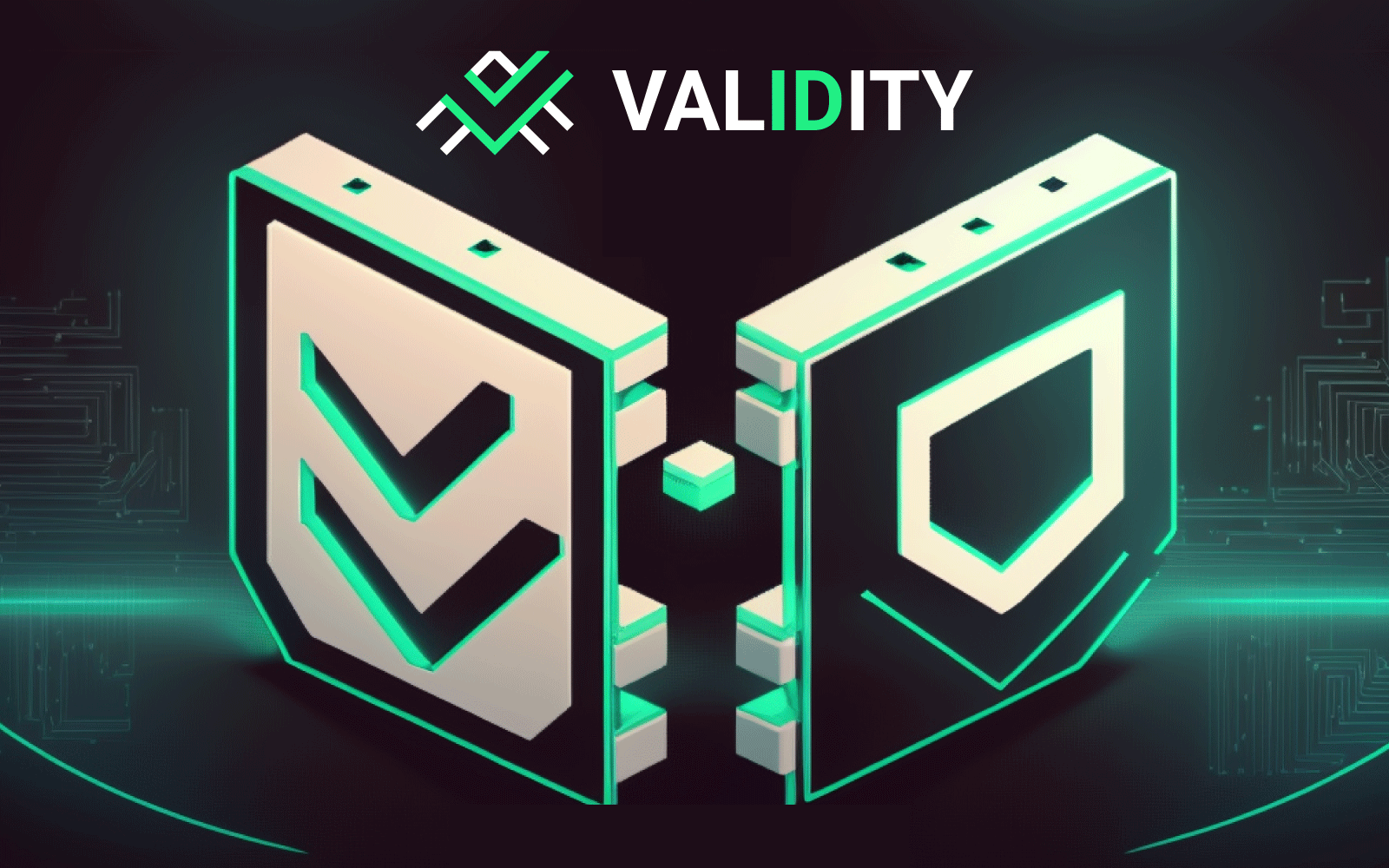 In the ever-expanding digital world, the need for trust and security has never been greater. As our online identities become increasingly valuable, it is crucial to ensure that we have control over them and can protect them from malicious actors. This is where Validity comes in.Founded in 2014, Validity is a decentralized blockchain service provider that empowers individuals to build trust within their digital footprint. The company has evolved over time and has become a community of individuals seeking immutable, verifiable, and accessible blockchain access.
Validity's Services
One of the biggest challenges in the digital age is the ability to differentiate between real people and fake content, spam, and bots. Validity provides a platform where users can use cryptographic proofs to positively identify themselves while interacting online. With a growing list of blockchain secured functions, including cryptographically managed identities, public voting, file signatures and proof-of-ownership, NFTs, virtualized worlds, and immutable text notes, Validity's modified Proof-Of-Stake utility token delivers services that enhance security, productivity, and organizational transparency.
Future Expansion Plans
Looking towards the future, Validity has ambitious plans for expansion. The company is developing new services to enhance security and transparency, including the integration of NFTs and virtualized worlds. Validity is also exploring new consensus mechanisms for improved scalability and developing more user-friendly interfaces.To ensure that it continues to maintain its high levels of securety and quality standards, Validity is planning a codebase upgrade of its blockchain. This is a time-consuming task that will take several months to complete, but it is necessary to ensure that Validity remains at the forefront of blockchain technology.
Community Engagement
In addition to technological advancements, Validity is committed to community growth and engagement. The company is expanding its community through outreach and partnerships while promoting education and awareness around blockchain technology.One of the most exciting developments for Validity is the Smartchain, the 2nd layer built on top of the blockchain. It provides advanced utilities and sets Validity apart from other blockchains. Decentralized Identities (DID) is an area where Validity can add a lot of value and real-life use cases to combat online fraud. With the introduction of a desktop version of the Smartchain, users will be able to run a Smartchain client themselves, which will further decentralize Validity's services.Another exciting development is the creation of a Validity Discord game, which aims to onboard new users and link to the Validity Smartchain. The game will introduce users to the Validity technology suite in a playful way and has the potential to spread awareness and be installed on thousands of Discord servers.
Mobile Wallet
To reach even more users, Validity is developing a mobile wallet. Currently, if you want to stake with or store VAL, you need to install the desktop wallet. However, a mobile wallet will offer an alternative solution for users who prefer to use their mobile devices or may not have access to a PC. Self-custody means that users control their own keys and coins, which increases decentralization and makes the mobile wallet a trusted and convenient asset.
Join the Validity Community
In conclusion, Validity's mission to foster trust and security in the digital age is more important than ever. With a range of blockchain-secured functions and plans for expansion, Validity is poised to play a major role in shaping the future of the digital landscape. As the world becomes increasingly connected, Validity is working to ensure that individuals have control over their online identities and that the internet is a safe and secure place to innovate and connect.If you're interested in learning more about Validity and joining the community, visit
www.validitytech.io