Elevating Blockchain Standards: Tres Chain's Leap in Security and Accessibility
Embracing Comprehensive Audits and Brand Revitalization for an Optimized Blockchain Ecosystem.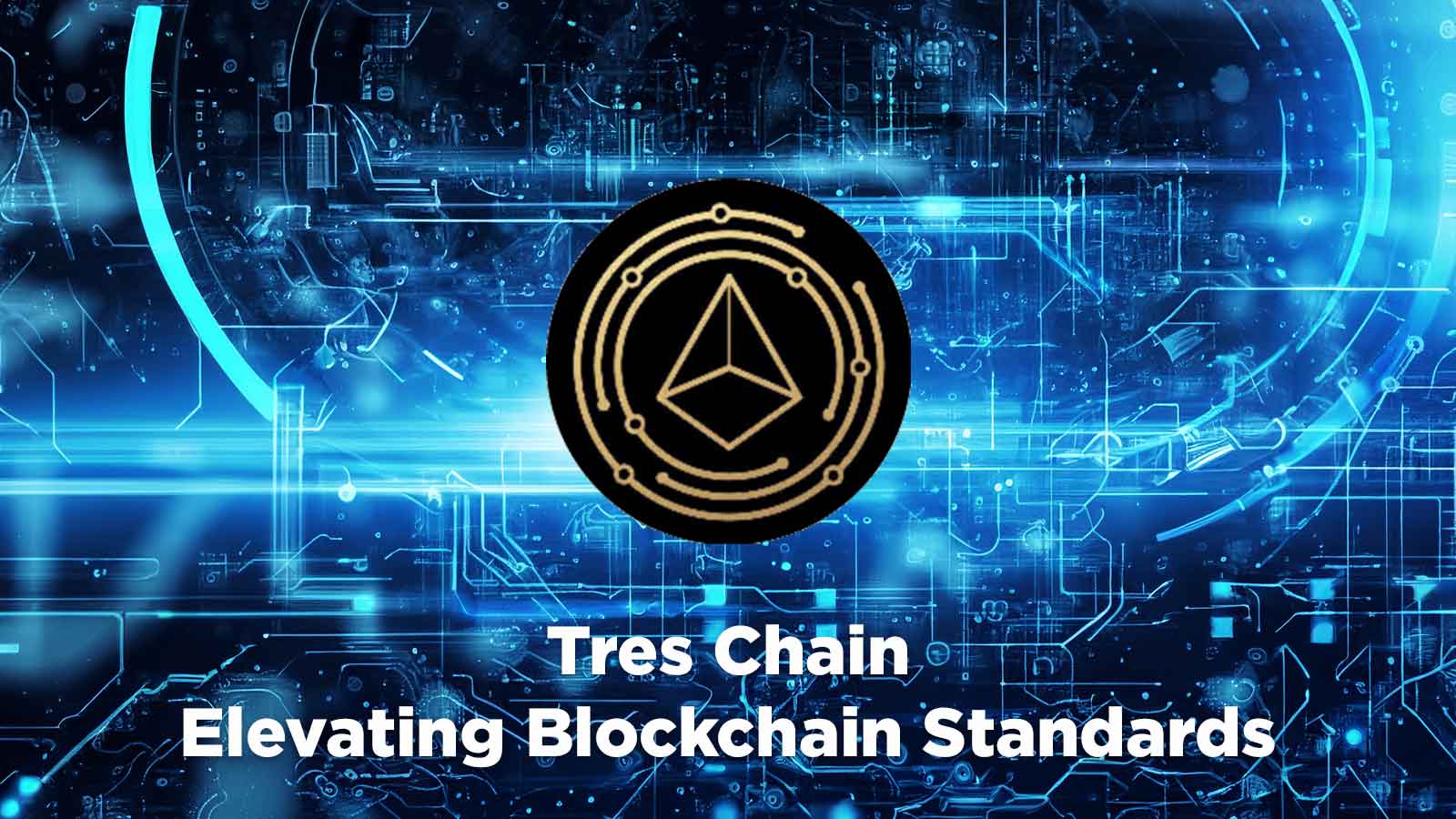 In the dynamic realm of blockchain technology, Tres Chain stands out as a beacon of innovation and security. This proof-of-work (PoW) blockchain not only offers a multi-chain platform rich in features but also continuously evolves to meet the changing demands of the crypto world. Recent developments in Tres Chain's journey highlight its commitment to growth, security, and user experience.
Security and Reliability: The Core of Tres Chain
Security is a paramount concern for Tres Chain. By integrating PoW and consensus algorithms, the platform ensures the legitimacy and security of all transactions. The network's built-in anti-spam system and robust security measures like multi-signature wallets and private keys provide an extra layer of protection against potential threats.
Innovative Features for Enhanced User Experience
Tres Chain's mainnet is a hub of innovative features, including a swap function, a comprehensive wallet, and a wallet extension, facilitating a seamless and secure user experience. These features not only enhance usability but also underscore Tres Chain's focus on catering to a wide range of user needs.
Token Diversity and Network Performance
The platform's support for various tokens across six different blockchains reflects its commitment to versatility and utility. Coupled with its high-performance network capable of handling large transaction volumes efficiently, Tres Chain sets a high standard for blockchain platforms.
Open Source and Decentralization: A Commitment to Transparency
The open-source and decentralized nature of Tres Chain underscores its commitment to transparency and equal access. This approach allows for community-driven growth and innovation, fostering a diverse and inclusive blockchain ecosystem.
Recent Achievements and Community Engagement
Tres Chain's recognition in CoinMarketLeague's rankings and its featured status on the platform signify its growing prominence in the crypto space. The active engagement with its community through voting initiatives and social media interactions further strengthens its position as a user-centric blockchain network.
Comprehensive Security Audits and Branding Overhaul
Tres Chain has taken significant steps to reinforce its security and enhance its branding, demonstrating its commitment to providing a secure and user-friendly blockchain environment. The platform has successfully completed a comprehensive security audit conducted by AegisX, emphasizing its dedication to maintaining a robust and secure blockchain network. Additionally, a separate audit by Certik has further solidified Tres Chain's reputation for security and reliability in the blockchain space.Key Branding and Functional Updates:
The entire chain has been rebranded and updated to Tres Chain, symbolizing a new era in its evolution.
Tres Chain has upgraded its explorer and swap functionalities to Tres Explorer and Tres Swap, offering improved performance and user experience.
A new RPC has been integrated, available at https://rpc.treschain.io, enhancing the platform's connectivity and efficiency.
Comprehensive documentation has been updated and is now accessible at https://docs.treschain.io, providing users with detailed and up-to-date information.
To distinguish clearly between operational environments, Tres Chain has established distinct domains for its mainnet and testnet – https://treschain.io for the mainnet and https://treschain.co for the testnet.
The official website has undergone a complete overhaul and is now live at https://treschain.com, showcasing the platform's new branding and features.
These developments not only highlight Tres Chain's focus on clarity and efficiency but also its dedication to creating a seamless and user-centric experience. The combination of rigorous security audits and strategic branding enhancements positions Tres Chain as a forward-thinking player in the blockchain industry.
Tres Chain at

XeggeX

A crucial development in Tres Chain's growth trajectory is its availability on XeggeX, a platform renowned for its robust and user-centric features. This integration not only enhances Tres Chain's accessibility but also aligns with its strategic goals of providing a secure, efficient, and user-friendly blockchain experience.
Conclusion
Tres Chain's innovative features, commitment to security, and continuous evolution, especially its recent branding updates and integration with XeggeX, position it as a leading blockchain platform. As it forges ahead, Tres Chain is set to redefine the blockchain experience, offering a reliable, versatile, and inclusive environment for users and developers alike in the digital age.