Unleashing the Power of DeFi: The Future of Makeswap Dex
Fueling the Future: Introducing MakeswapDex's Revolutionary Energy Rental Platform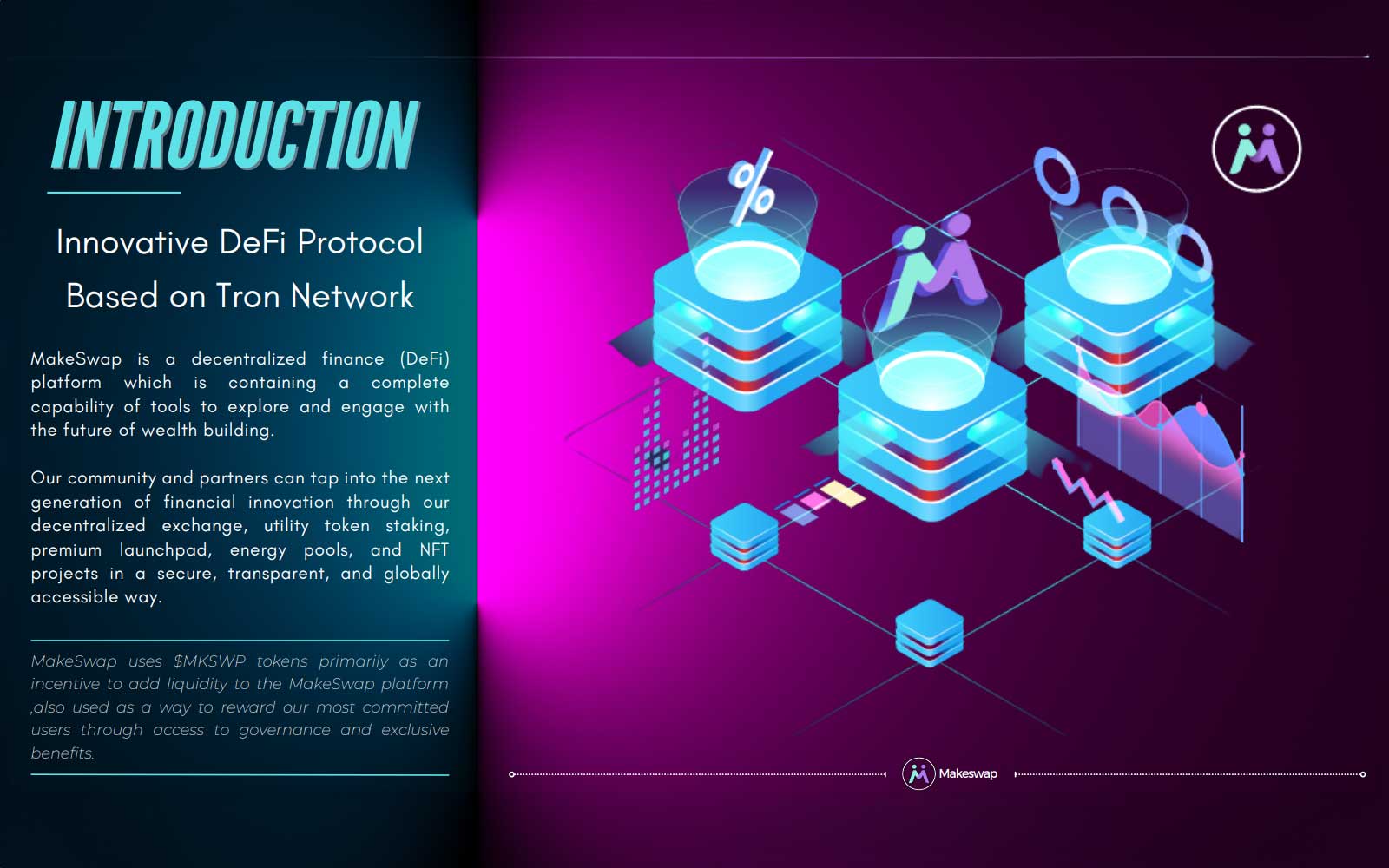 As the decentralized finance (DeFi) space continues to evolve rapidly, platforms like MakeswapDex are at the forefront of innovation. MakeswapDex, a decentralized exchange operating on the TRC-20 network, has already made significant strides in offering seamless trading and staking of TRC-20 tokens. However, the future holds even more exciting prospects for MakeswapDex, with a host of new innovations and features on the horizon.
Energy on Demand: Introducing the Revolutionary Energy Rental Platform
One of the most eagerly awaited developments on MakeswapDex is the introduction of the energy rental platform. Energy plays a crucial role in executing transactions on the Tron network. With this platform, users can access cheap energy, reducing transaction costs by up to 10 times. MakeswapDex will offer its users the convenience of renting energy under its own roof, further enhancing the platform's efficiency. As a unique feature, MKSWP tokens will also be utilized in transactions related to the energy rental platform, and a portion of them will be burned, contributing to a constant decrease in the total token supply.
Uniting Forces: Collaborations that Elevate MakeswapDex's Ecosystem
In the dynamic DeFi landscape, collaboration is key to success. MakeswapDex is actively exploring partnerships and collaborations with other projects in the DeFi space. Such collaborations can bring benefits to both MakeswapDex and its partners, fostering liquidity, cross-marketing opportunities, and mutual app integrations. By joining forces with other innovative projects, MakeswapDex can expand its ecosystem and create more value for its community.
Making Profits, Pool by Pool: Expanding Liquidity Pools for More Gains
Liquidity is the lifeblood of any decentralized exchange, and MakeswapDex is continuously expanding its liquidity pools. These pools, linked to various trading pairs, offer daily income through the Annual Percentage Yield (APY) rate. Investors can participate in any of these liquidity pools and earn passive income proportional to the APY rate. As the number of liquidity pools grows, the MKSWP tokens in the market will be locked, positively influencing their value. By adding liquidity pools for popular tokens, MakeswapDex further solidifies its position as a preferred DeFi platform.
Seamless Trading at Your Fingertips: Enhancing User Experience on MakeswapDex
User experience is paramount in the DeFi space, and MakeswapDex recognizes the importance of constant improvement. The platform is dedicated to refining user interfaces and functionalities to ensure a seamless trading experience. User feedback is highly valued and contributes to shaping future developments. Additionally, MakeswapDex is committed to providing user education and support, making DeFi more accessible to all.
Level Up with NFTs and GameFi: The New Frontier in MakeswapDex
The integration of Non-Fungible Tokens (NFTs) and GameFi elements is an exciting prospect for MakeswapDex. By incorporating NFTs and GameFi into its ecosystem, the platform opens new opportunities for artists, gamers, and the broader community. NFTs enable unique digital assets, while GameFi blends gaming and finance, presenting novel use cases and increasing MakeswapDex's appeal.
Power to the People: Embracing Community Governance
The MKSWP token will play a crucial role in governance and decision-making on the platform. MakeswapDex intends to involve its community in voting for new features and improvements, creating a strong and engaged user base. Community-driven governance ensures that the platform aligns with its users' needs and aspirations.
Fortified and Transparent: Security Measures on MakeswapDex
As the DeFi space matures, security and transparency remain paramount. MakeswapDex utilizes blockchain technology to enhance user trust and confidence. Ongoing efforts are made to ensure the platform's security, and potential future measures are considered to strengthen risk management further.
Conclusion: Join the Journey to the Future of DeFi with MakeswapDex
The future of MakeswapDex looks promising, with an array of exciting developments and features on the horizon. From the energy rental platform to collaborations with other projects, expanding liquidity pools, enhancing user experience, integrating NFTs and GameFi, promoting community involvement, and prioritizing security and transparency, MakeswapDex is set to be a force to reckon with in the DeFi space. Users and enthusiasts can eagerly anticipate these new innovations, as the platform continues its journey toward becoming a trailblazing DeFi project on the Tron Network. Stay tuned for the latest updates and be part of the MakeswapDex community as it shapes the future of decentralized finance.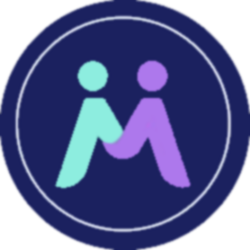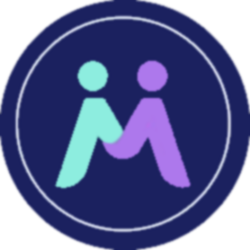 About MakeSwap
MakeSwap is a secure decentralized exchange that runs on the Tron network and can mediate the trading of all Tron tokens