Mega Lunareum Airdrop: 7 Billion LUNR Tokens up for Grabs!
50,000 Txbit Users Stand a Chance to Win 140 Million LUNR Each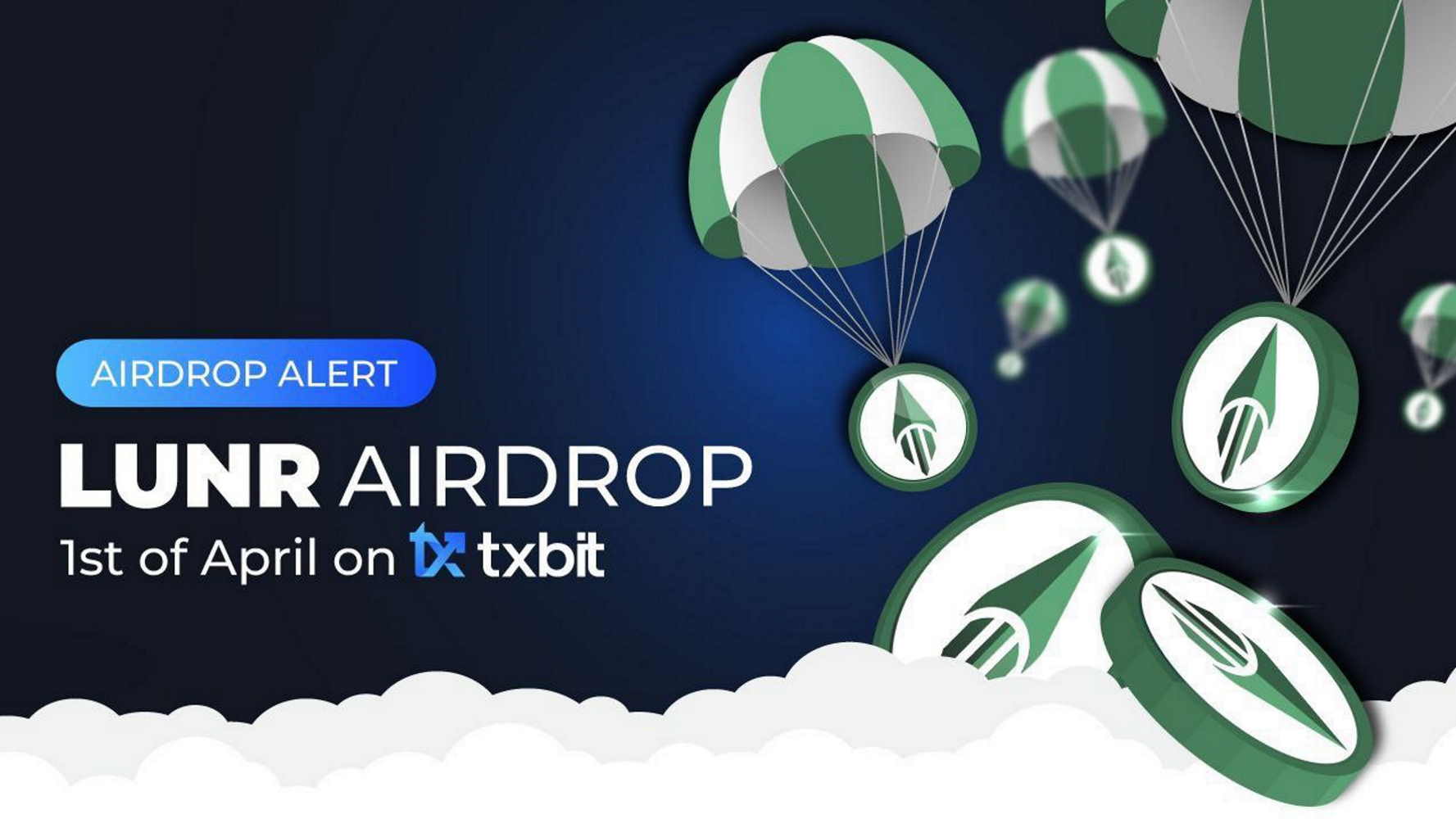 The ULTRA-Deflationary Lunareum token (LUNR) is excited to announce a massive airdrop event scheduled for April 1, 2023. With a generous distribution of 7,000,000,000 LUNR tokens, Lunareum aims to reward its dedicated community and entice new users to join the Txbit exchange. T
o qualify, users must have an account on the exchange, be semi-active, and maintain a small USDT balance to help fill the order book. 70% of all available tokens will be dropped during this event.
The remaining 30% of outstanding tokens have already been distributed through pools and pairs. If any tokens are still available, a manual drop will take place after the 50,000 holders receive their airdrop.Don't miss this incredible opportunity! Spread the word about the Lunareum airdrop through all social media platforms and ensure you and your friends secure a chance to win a share of 7 billion LUNR tokens.
Lunareum's deflationary mechanism ensures the token's continuous price appreciation, made possible through a proprietary auto-boost system, high reflection, and burning. This airdrop offers a unique opportunity for Txbit users to claim their share of the highly sought-after LUNR tokens.
Airdrop Details
50,000 lucky Txbit users will receive a whopping 140,000,000 LUNR each, accounting for approximately 47% of the user base. This distribution means that there's a 47% chance for users to receive the airdrop, which will be allocated randomly.
How to Participate
For users who do not have an account on Txbit, follow these steps:
Visit Txbit.io and create a new account by providing your personal information.
After completing the registration process, check your email inbox for a confirmation email from Txbit. Click on the confirmation link to verify your account.
Log in to your Txbit account.
For users who already have a Txbit account, congratulations! You are automatically eligible to participate in the Lunareum airdrop and have a chance to win some free LUNR.
Terms and Conditions
The airdrop will end on April 1, 2023.
A maximum of 50,000 (50K) winners will be randomly selected.
The Lunareum (LUNR) will be distributed and credited to your Txbit account after the airdrop ends.
Airdrop Update
On April 1, 2023, 140,000,000 LUNR tokens will be distributed to 50,000 wallets via the Txbit exchange.