Imperium Launches Limited Seed Pool for LEX Token: Early Investment & Ecosystem Benefits
Imperium, The Crypto Index, recently launched a limited Seed Pool on HeritySeed.io, for people that want to invest early on in its LEX token.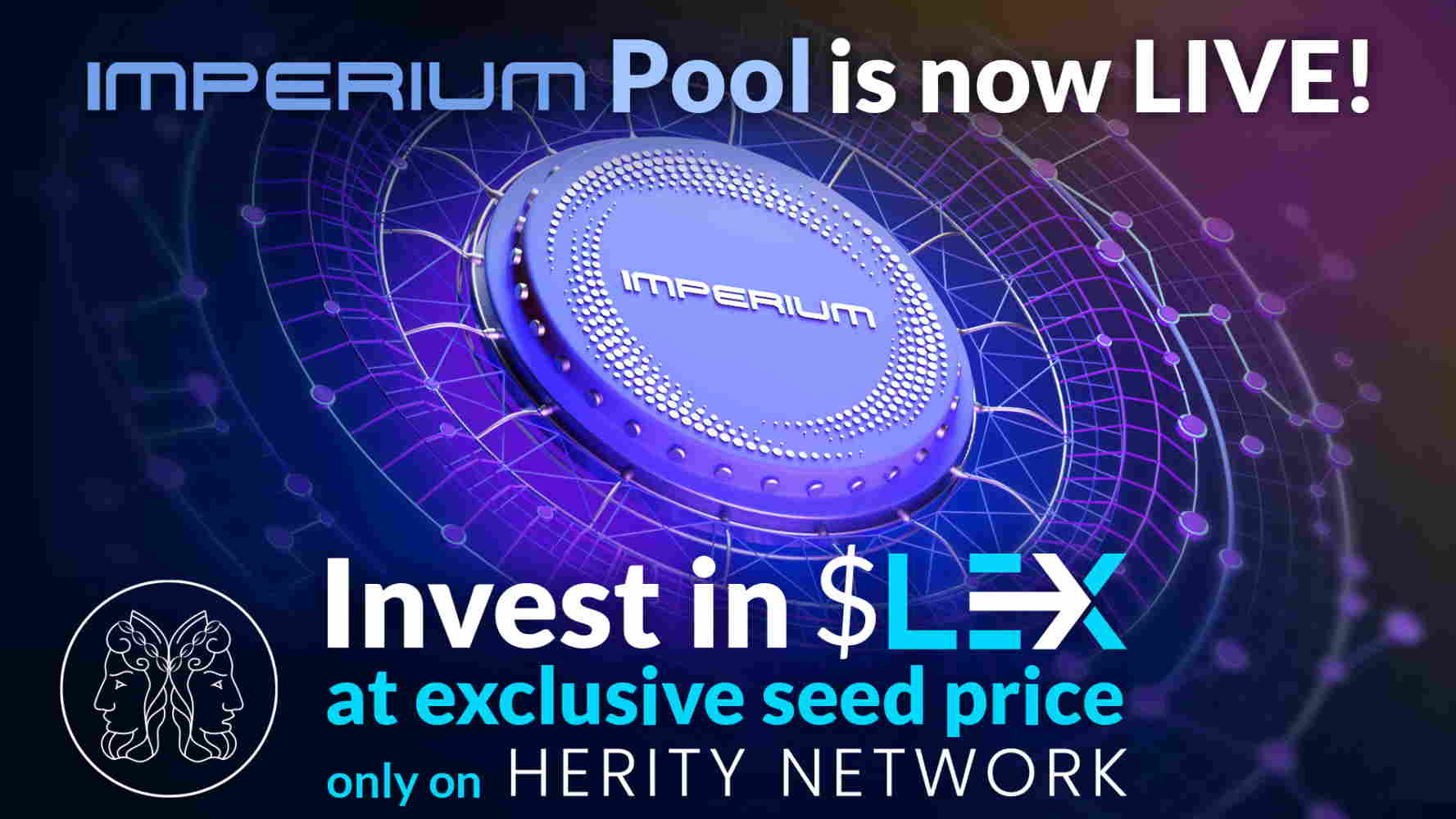 $LEX is an important part of the Imperium ecosystem, granting investors the possibility to invest in our crypto indices and to harvest the power of our SLR Algorithm.Also, LEX allows investors to gain multiple benefits from the whole ecosystem: rewards for liquidity providers, attractive APYs for staking, reflections for all holders & passive income from the indices.
Join the Seed Pool on Herity & buy LEX at the best possible price!
In order to invest in the seed pool you need to follow these steps:
Sign up/login herityseed.io and finish KYC.
You will need $BUSD for the payment + $0.5-0.9 in BNB for gas fees.
You must hold $HER token worth 15% of total investment value (~20,000 $HER / 1,000 $BUSD investment) in your wallet. Buy $HER on PancakeSwap.
There is no min. amount required for the investment.
⚡ Unique benefit system for the early investors
Invest before reaching the soft cap and benefit from cashback:
✅ Between $500 and $1.5k - 2.5% cashback in BUSD.✅ Between $1.6k and $2.5k - 5% cashback in BUSD.✅ Between $2.6k and $5k - 7.5% cashback in BUSD.
Claim Refund Airdrop up to $30 dollars in $HER!
⚠️ Important info
To claim the airdrop you must solve all tasks in our
TaskOn campaign
- we'll use this to verify your investment in the pool as well.The refund airdrop will only take place if the mentioned soft cap is reached. In this case, Imperium will refund to qualified users their $HER token that was needed for their investment (= 15% of total investment value), on a first come, first served basis, up to a maximum value of $30/user (this is for a $200 LEX investment). No extra refund will be granted above this limit, no matter how much they invested in the pool. Total refund pool: $1000
🔗 Useful Links
Website
Whitepaper
Twitter
YouTube
HeritySeed.io - LEX Seed Pool
AMA Imperium hosted by Herity Network