Join the Web3 Revolution: Over 100 Projects and Partners Unveiled
A Virtual Event Like No Other: Meet Project Representatives and Deepen Your Web3 Knowledge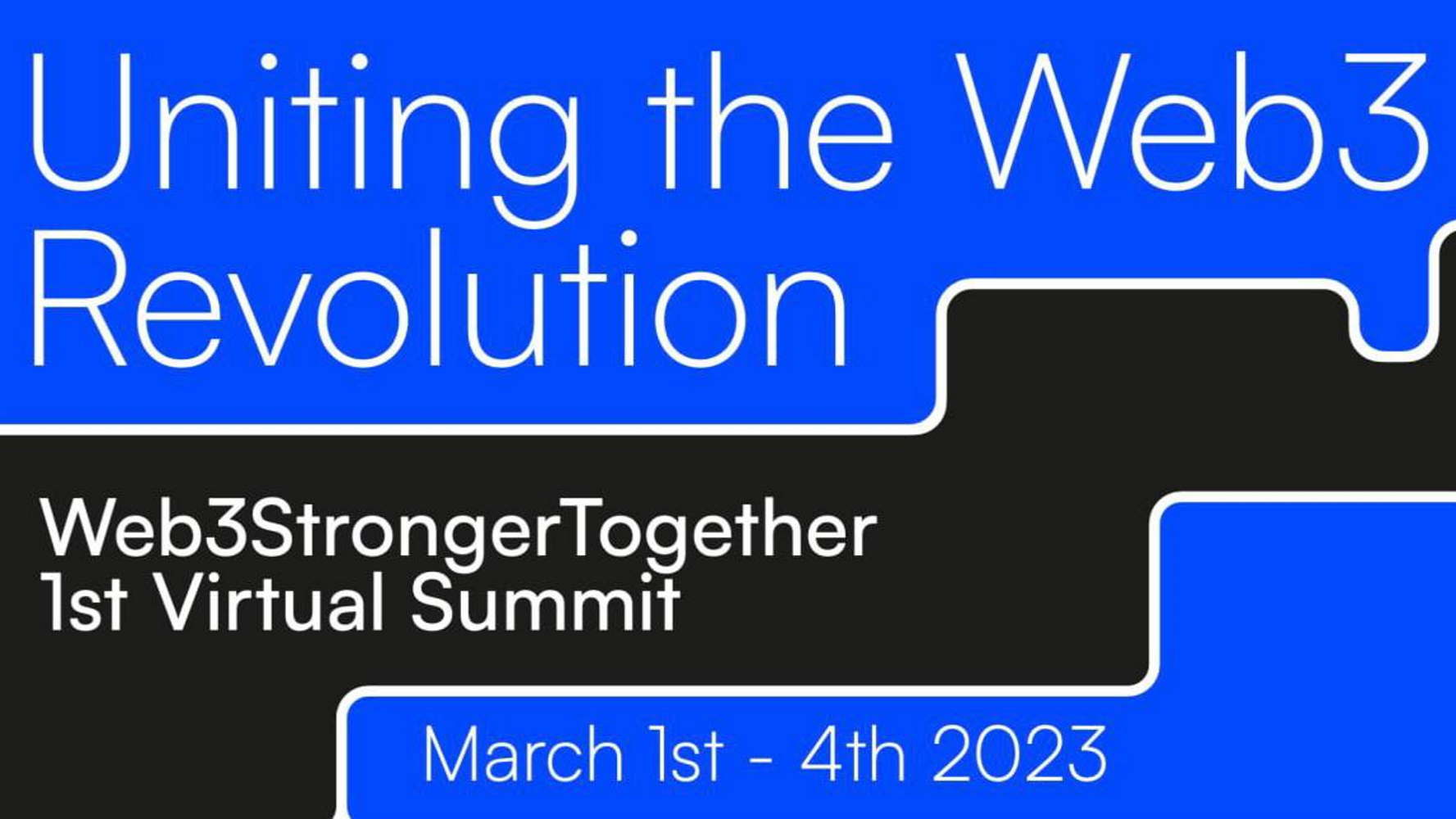 100+ web3 chain agnostic leading projects and partners
When launching or managing a #Web3 project, it is crucial to have a well-defined and long-term strategy as the foundation of your actions. Avoid duplicating existing solutions and instead, strive to differentiate yourself through unique thinking and actions. Remember, without a clear vision, success may be elusive.
Web3StongerTogether
calls upon to create an ecosystem initiative to unveil another face of Web3:
To demonstrate the powerful 'Together' effect

Proving how web3 projects can be supportive, fair, focus on delivering inclusive innovation, and have a long-term vision

Promoting projects and artists motivated to work hand by hand to shed some light on a controversial industry by bringing fairness, inclusivity, sustainability, and fair human behavior

Giving back to the web3 community what the community gives us on a daily basis: hope, positive energy, and infallible constant support
More than
100 project
booths at the summit with an immersive experience on
Evveland
.
Attendees will be able to gain a deeper knowledge of participating projects
and discuss with project representatives.
80+ speakers
are already on board.
Feel like a part of the community and want to express your attitude, and share your experience?
Participation in the discussion panel is open to everyone.
Equality, Inclusivity, Humanity, Integrity, Honesty, Transparency Beyond Words
During this initiative, we are organizing a virtual event in which we will dedicate multiple galleries where artists will be able to exhibit their artwork (for FREE)All selected artists will also benefit from a social boost from all participating projects.
Don't miss
the anti-greedy, anti-short-term, anti-hyper speculation, initiative!
Telegram
Twitter
LinkedIn
Questions. Doubts. Proposals?
Feel free to send it directly to the
Team