Crypton (CRP) — a privacy coin of Utopia P2P for investments in 2023
In 2022, the crypto winter has come. Experts say that this is a necessary period for the development of the cryptocurrency world. Moreover, according to forecasts, in 2023, many unpopular cryptocurrencies will blow up the cryptocurrency market.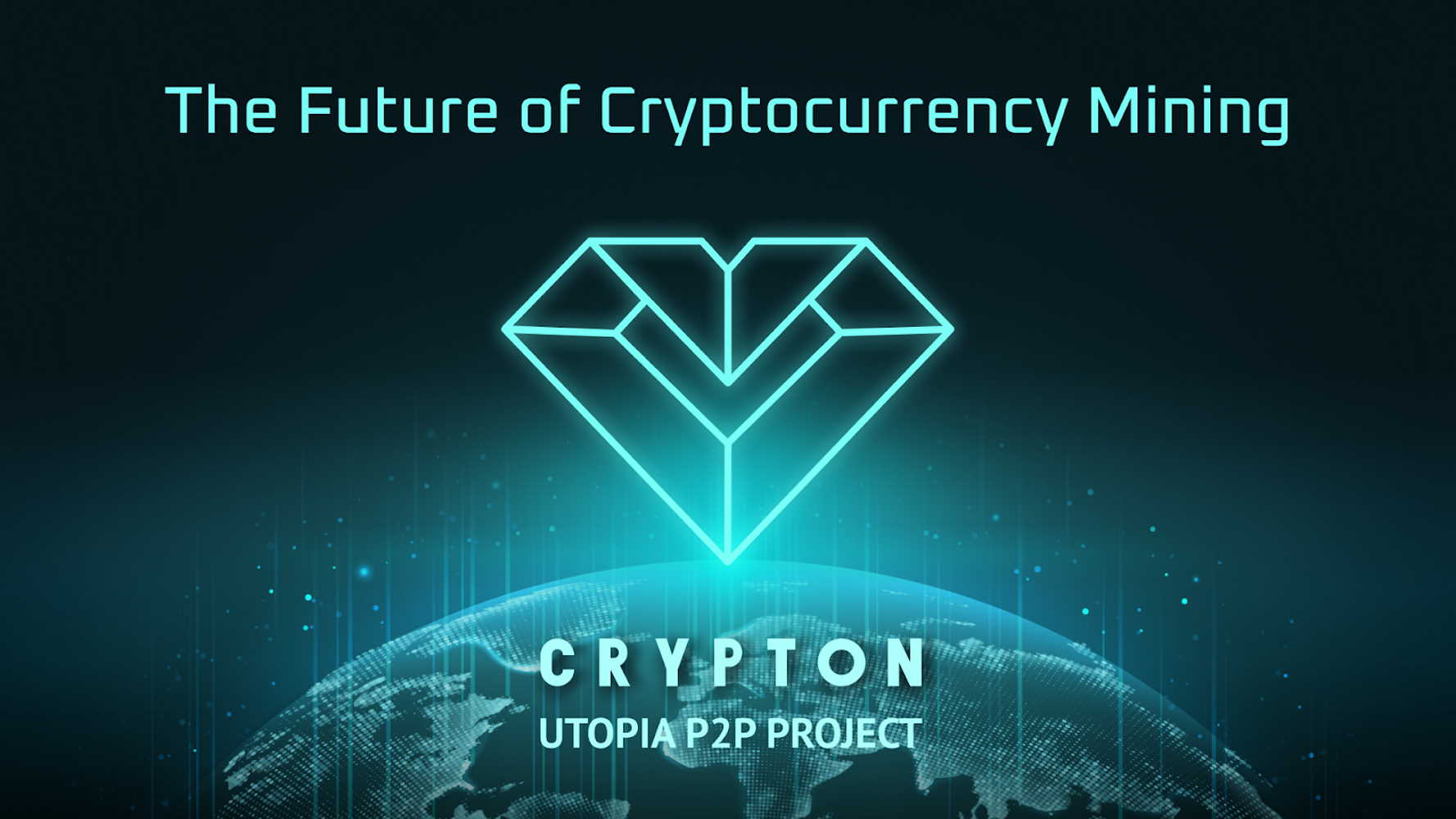 In 2022, the crypto winter has come. Experts say that this is a necessary period for the development of the cryptocurrency world. Moreover, according to forecasts, in 2023, many unpopular cryptocurrencies will blow up the cryptocurrency market.
There are only a few such crypto coins. However, each of them has a wide potential and a strong foundation for development.
One of such coins is
Crypton (CRP)
— the most promising private coin that will become popular in 2023.
What is Crypton?
Crypton (CRP) is a private coin and the main financial unit of the Utopia P2P ecosystem.
Utopia P2P
is a decentralized anonymous network that is designed for private communication, data transmission, information retrieval, and much more. There is no censorship, surveillance, spam, advertising, and hacker attacks in the ecosystem. Registration is anonymous and does not require entering personal data.
CRP was developed as the main means of payment in the ecosystem. However, over time, its functionality has expanded. Now, Crypton can be used as a legal means for crypto exchange and payment — for example, to pay off debts or private purchase of goods and services. By the way, Crypton has recently been added as a means of payment in more than 1800 online stores.
The fact that the coin is supported by a fully working and secure project indicates the constant development of the coin and the project as a whole. Therefore, the coin can be considered as a long-term investment.
Benefits of CRP
A ready-made coin based on a decentralized ecosystem
Crypton is an internal cryptocurrency of the decentralized network of the Utopia P2P ecosystem. Utopia P2P is an independent and unique network that is not regulated by government agencies or commercial organizations. That is, it is impossible to influence the ecosystem and its products.
In addition, Utopia P2P is a completely ready-made decentralized project that has passed all stages of testing. Now the project has been successfully working for 7 months and pleases all its users with its functional and confidential components. There are already more than 100,000 real users in the ecosystem, and this number is constantly growing.
Crypton is a necessary part of the network, and serves as the main financial component of the ecosystem.

Confidentiality of transactions
CRP is an anonymous, secure and affordable cryptocurrency for every consumer. Crypton is based on blockchain technology. Therefore, no one can see any details about the transactions taking place inside the network. All data is anonymous.
The process of transferring a transaction to the network is carried out under a cryptographic signature. Transmission over the system is also wrapped in encryption. Thus, Crypton is reliably protected from financial fraud, which increases the trust of the owners of crypto wallets and confirms the security of the digital currency.
The coin is based in such a way that it is easy to maintain its stable exchange rate and liquidity. Basically, Crypton is based on the PoS algorithm. This means that the nodes of the ecosystem are located all over the world, participating in data transmission.
Eco-friendly mining
The ecosystem offers the benefits of green mining Crypton on the network. CRP mining is based on technologies that do not require large capacities to operate. The only thing you need to start mining is a stable Internet connection that will ensure the smooth operation of the ecosystem.
Moreover, CRP mining does not involve the use of a large amount of equipment or the creation of mining farms. To do this, you need only one working computer with the necessary technical standards that every modern computer has today.
CRP mining is a revolutionary solution to the problem of environmental pollution by mining cryptocurrencies. This is an inexpensive, efficient, eco-friendly and energy-efficient way to mine modern digital currency. Therefore, today it is possible to abandon mining farms and old methods of mining cryptocurrencies and choose diligence, safety and environmental friendliness of CRP mining.
Available on the internal Crypton Exchange
Crypton is available for purchase, sale, exchange, or withdrawal on the internal crypto exchange Crypton Exchange. Crypton Exchange is a decentralized exchange without KYC registration, which provides private work with cryptocurrency available on the exchange: Crypton, UUSD, Bitcoin, Monero, DAI, USDT.
The exchange is the first anonymous offshore that allows you to transfer and receive money completely anonymously and without a trace. The exchange has the lowest commissions on the market and there are no withdrawal limits.
In addition, Crypton Exchange is an exchange that is not afraid of blocking and restrictions in operation on the territory of any state. Even if the exchange's domain is blocked, it will continue to work on the basis of the ecosystem.
The prospect of becoming an "early adopter"
Crypton is a relatively young cryptocurrency that is beginning to gain popularity in the cryptocurrency world. However, many experts have already predicted a great future for her.
Therefore, now every user has a unique chance to become an early adapter and invest in the development of not only coins, but also the whole ecosystem.
Since Crypton has no analogues in the global cryptocurrency market, it still has some similarities with bitcoin. Now the cost of bitcoin is several times higher than that of krypton. But, in a few years, Crypton will be able to shift bitcoin from its pedestal and take a leading position in the market.
Conclusion
Crypton is a promising cryptocurrency backed by a working and strong ecosystem. Its liquidity is confirmed by several major exchanges, including Crypton Exchange, which have successfully cleaned it up on their platforms.
Therefore, if you are looking for a reliable cryptocurrencies, with the prospect of growth, then pay attention to the CRP.