Some more news from Trusted Coin Solutions
Learn more about whats new in TrustedCoinSolutions project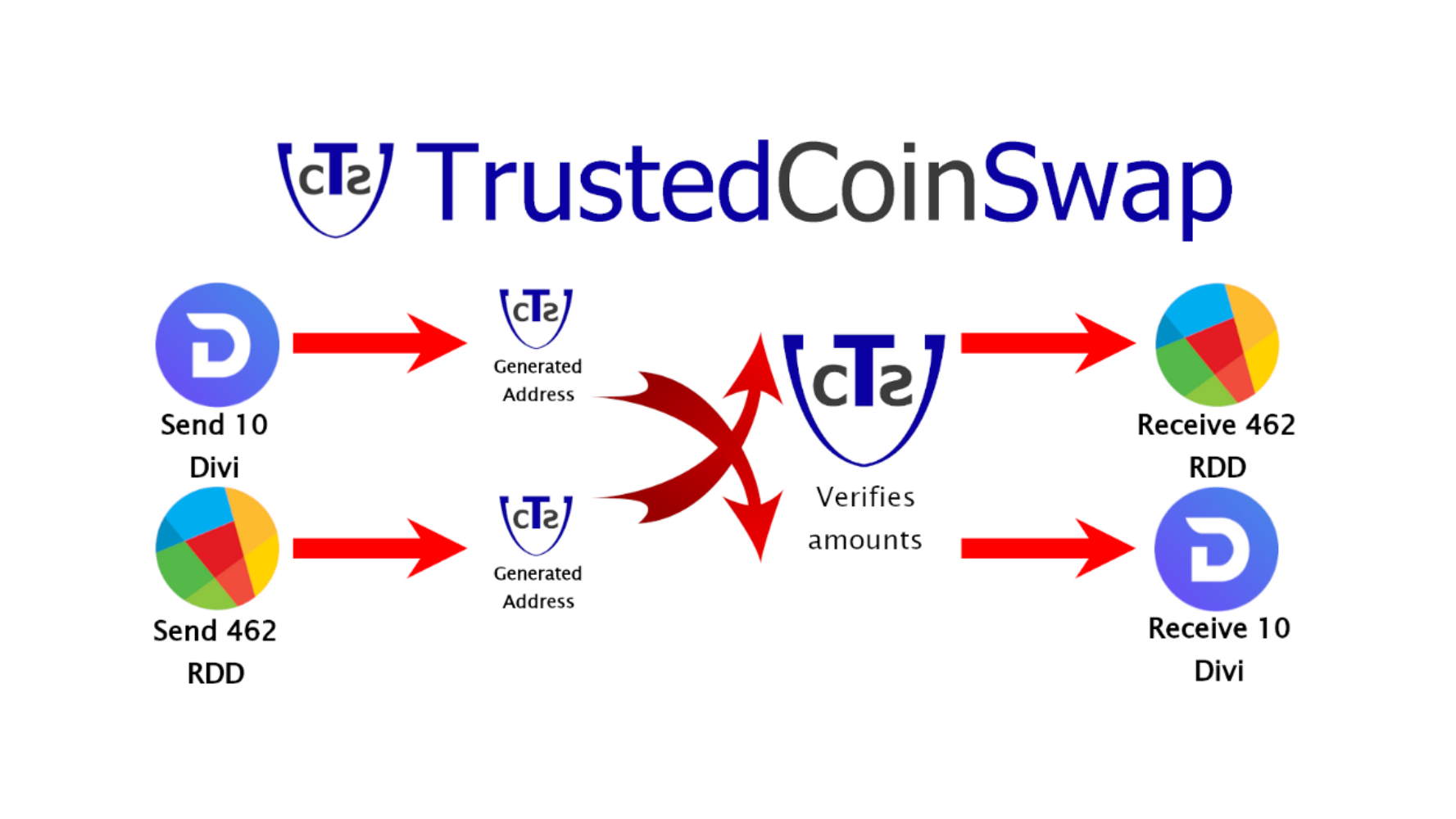 First of all we would like to thank all of our current followers and lottery players which have stuck with us for quite a while already!
There is no use for us to work on products if we have no one that is interested in the work we do and what we are building.
It has been a while since we last posted an update about our work on the TrustedCoinSolutions project.
Which is partially because we didn't want to annoy anyone with a really short summary of the progress we've made since our last update.
New Partnerships
While working on updates of our lottery we try to look at our followers requests and which cryptocurrency teams that want to join in on the fun. Our initial 2 coins (ReddCoin and Divi) were chosen by us personally because of our interests in both. Some other coins have asked to be added to the lottery and future product and the 3rd coin to be added was FeatherCoin.
We have added BitcoinPlus to the list of partnering coins and it has already been added to the lottery a while ago. To buy one ticket for the lottery you have to pay 0.01 XBC which automatically gives you the chance to win some extra airdrop tickets! For more information we suggest to check out:
https://bitcoinplus.org/
.
BitcoinZ is the next coin in line to be added to our lottery. After being asked by the team, Richard has set up a funding to add BitcoinZ to our lottery, which is needed to pay for server costs and cover some extra expenses like airdrops and the website hosting. To learn more about BitcoinZ check out:
https://getbtcz.com/
TrustedCoinSwap
The lottery part that Richard has written completely by himself was mostly made for fun and some income to cover the costs of everything. While having a lot of interested people in the lottery, we do want to work on some use cases which could spark some more interest for the crypto's we have as partners, but also to obtain these said cryptocurrencies. Richard is currently working on a Peer-to-Peer swap solution, where you and other people can swap coins with each other without being afraid of being scammed or stolen from."How will it work?" I hear you wondering. We have decided to make it easy for everyone and are working on a website implementation for swapping. When you and someone that wants to trade come to terms, you create a swap link. This link will contain a page where you can find the address where you send your coins to and the same will apply for the second person. Once you both have sent the coins and these have arrived at the address, we will check if the parameters have been reached. If we confirm the amounts to be correct, we send the swapped coins to the address you have provided. If one of the parties doesn't fulfill the swap agreement, the coins will be returned to your address, so this way it can not happen that you lose your coins or someone runs away with them.
An illustrated Peer-To-Peer swapBy using this system we encourage people to make small trades within their acquaintance group, a random stranger or the TCS team. We will also be looking at teams to become liquidity providers for their own coins, which basically means that any team will always be able to help out people that are unable to buy the coin at one of the standard exchanges.
Social Media
We are trying to keep everyone up to date as good as possible and we do realize that a lot of different social media channels need to be tackled, so Han has made an effort at creating and maintaining these.
Discord
He has created a discord channel for TCS and the team. You can reach everyone there and ask questions or meet us if needed! Please join and make yourself comfortable, help us out, or give us ideas.
https://discord.gg/FfDj7cQbfF
Telegram
While we are already using Telegram as one of our main channels to reach us, we are also trying to get more people engaged in crypto and trading overall. At the TCS Fireside chat you can talk about anything related to crypto and trading, but also about other technological advancements and interests.
Website
Not much has changed at
www.trustedcoinsolutions.com
, except for the new added coins. Once we have our new website up and running we will of course notify everyone of this accomplishment.One of the main things missing right now is some extra information about our partners and websites. We are currently working with the partner coins to have all this information update and corrected!


Thank you
We want to end this small update with another thank you. Please if you have any ideas, cooperation, partnership or anything else to talk about. Don't hesitate to contact us!
Twitter
Telegram
Medium
TCS Website
TCS Fireside
TCS Discord