TokenWhistle Revolutionizing Crypto Space
TokenWhistle Revolutionizing Crypto Space, Achieves Pinksale Softcap and Sets Sight on Gempad Softcap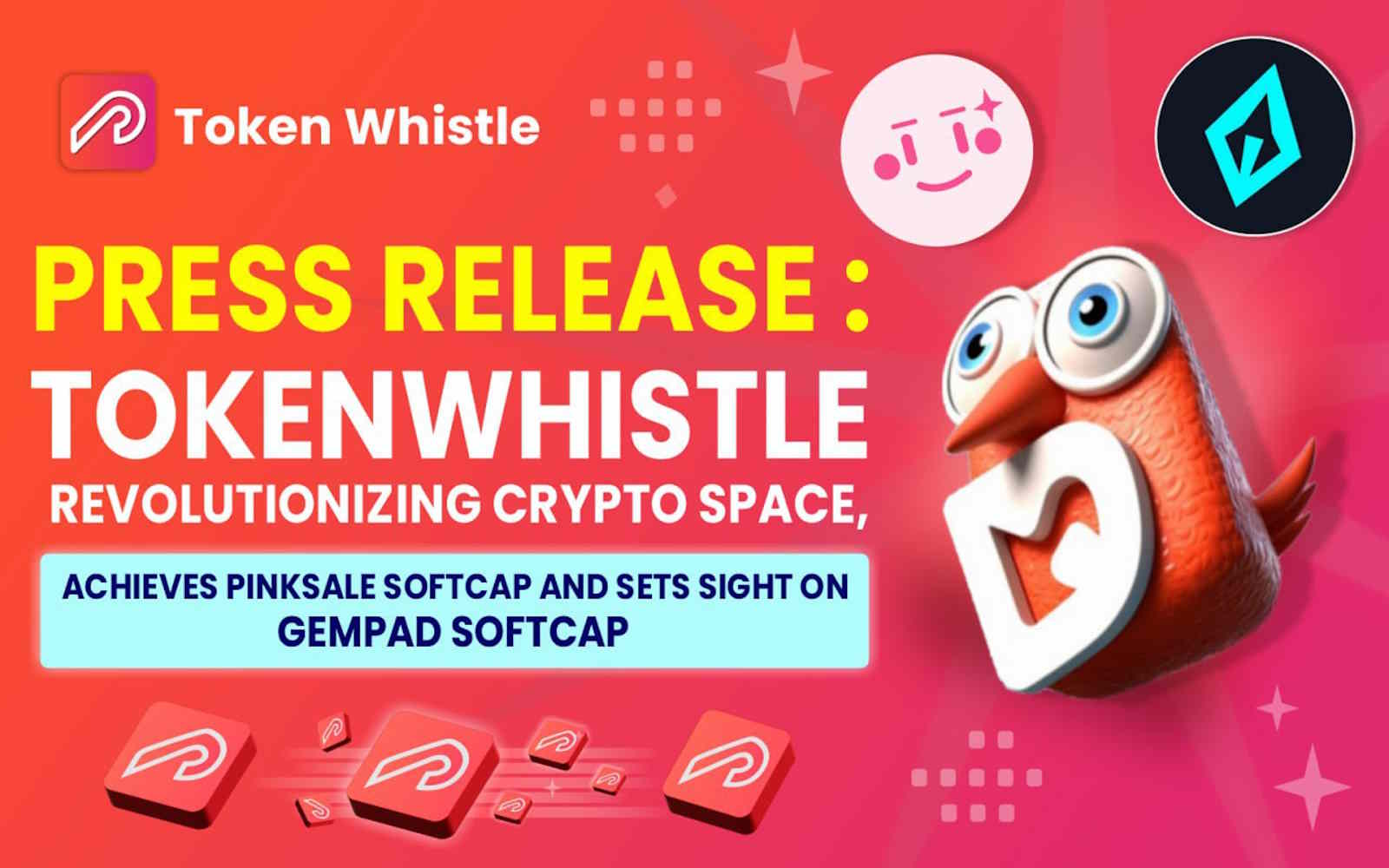 TokenWhistle, an innovative cryptocurrency project, is rapidly gaining traction within the crypto community. This promising venture has already reached its softcap on Pinksale and is now close to reaching its softcap on Gempad, setting a new milestone in its growth trajectory. TokenWhistle aims to revolutionize the landscape of cryptocurrency investing. Harnessing the power of blockchain technology, it's equipped with a unique set of tokenomics that promote fair trading and robust growth. This innovative platform also boasts partnerships with industry heavyweights like SafeSwap, further propelling its mission of transforming the digital finance landscape.
TokenWhistle: The Pioneering Project
The TokenWhistle project is a testament to innovation, transparency, and community. Conceived by a team of seasoned professionals, it aims to disrupt the crypto landscape by creating a more accessible and intuitive platform for users. It's more than just a digital token - it's a platform that brings together a community of like-minded individuals interested in pushing the boundaries of cryptocurrency.Operating on the Binance Smart Chain (BSC), TokenWhistle provides an environment that fosters growth and fair trading. It introduces a new level of transparency, allowing participants to contribute and benefit from the ecosystem actively.
An App that Transforms Crypto Investing
The TokenWhistle app is at the core of this transformation. It serves as a one-stop solution for all crypto-related activities, simplifying the complex world of digital currencies for its users.In addition to buying, selling, and managing digital assets, users can leverage the app's advanced features like tracking market trends, accessing analytics, setting up automatic buy and sell actions, and more. The application's user-friendly interface and intuitive design cater to both seasoned investors and beginners alike.
A Future-focused Team
The team behind TokenWhistle consists of industry veterans who bring their vast experience and forward-thinking vision to the table. They're committed to driving the project's success by consistently innovating and aligning the platform with the evolving needs of the crypto community.This commitment reflects in their ambitious roadmap, which includes the integration of a DeFi platform into the app soon. This move is set to further enhance the application's offerings, making it an even more comprehensive tool for crypto investors.
Successful Presale and Future Goals
TokenWhistle's presale has been met with significant success, reaching its softcap on Pinksale, a renowned launchpad for innovative crypto projects. Now, the team has its sights set on the Gempad softcap, another milestone that promises to propel the project further.This success is, in no small part, thanks to the partnerships that TokenWhistle has built, like the one with SafeSwap. Collaborations like these have contributed significantly to the project's growth, fueling its momentum and helping it gain recognition within the crypto community.
TokenWhistle's User-Centric Approach
TokenWhistle's approach is fundamentally user-centric. The platform aims to foster a sense of community among its users, encouraging them to contribute to the platform's growth while benefiting from its offerings.This emphasis on user engagement is evident in the platform's airdrops, which hundreds of users are already leveraging. These airdrops not only serve as an incentive for users to participate actively in the platform but also facilitate the distribution of wealth within the community.
In Conclusion
As TokenWhistle continues to evolve and innovate, the future looks promising. With a dedicated team, robust partnerships, and a user-centric approach, TokenWhistle is poised to leave a lasting impact on the crypto space.Be a part of this revolution. Join the TokenWhistle community and contribute to shaping the future of cryptocurrency. For more information, please visit
https://www.tokenwhistle.com
, or connect with us on
Twitter
,
Facebook
,
Medium
, and
YouTube
.For press inquiries, please contact
press@tokenwhistle.com
.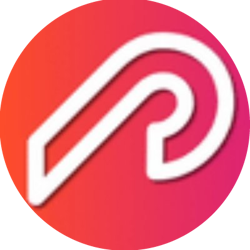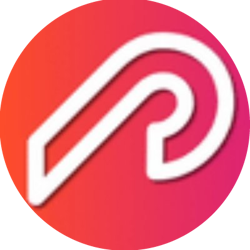 About TokenWhistle
TokenWhistle is an innovative crypto project that operates on the Binance Smart Chain. It offers a user-friendly application, packed with advanced features designed to simplify cryptocurrency investing. With a dedicated team, unique tokenomics, and a forward-thinking approach, TokenWhistle aims to revolutionize the crypto space.
Where to buy TokenWhistle?