Ryo Currency x CoinMarketLeague AMA
Transcription of AMA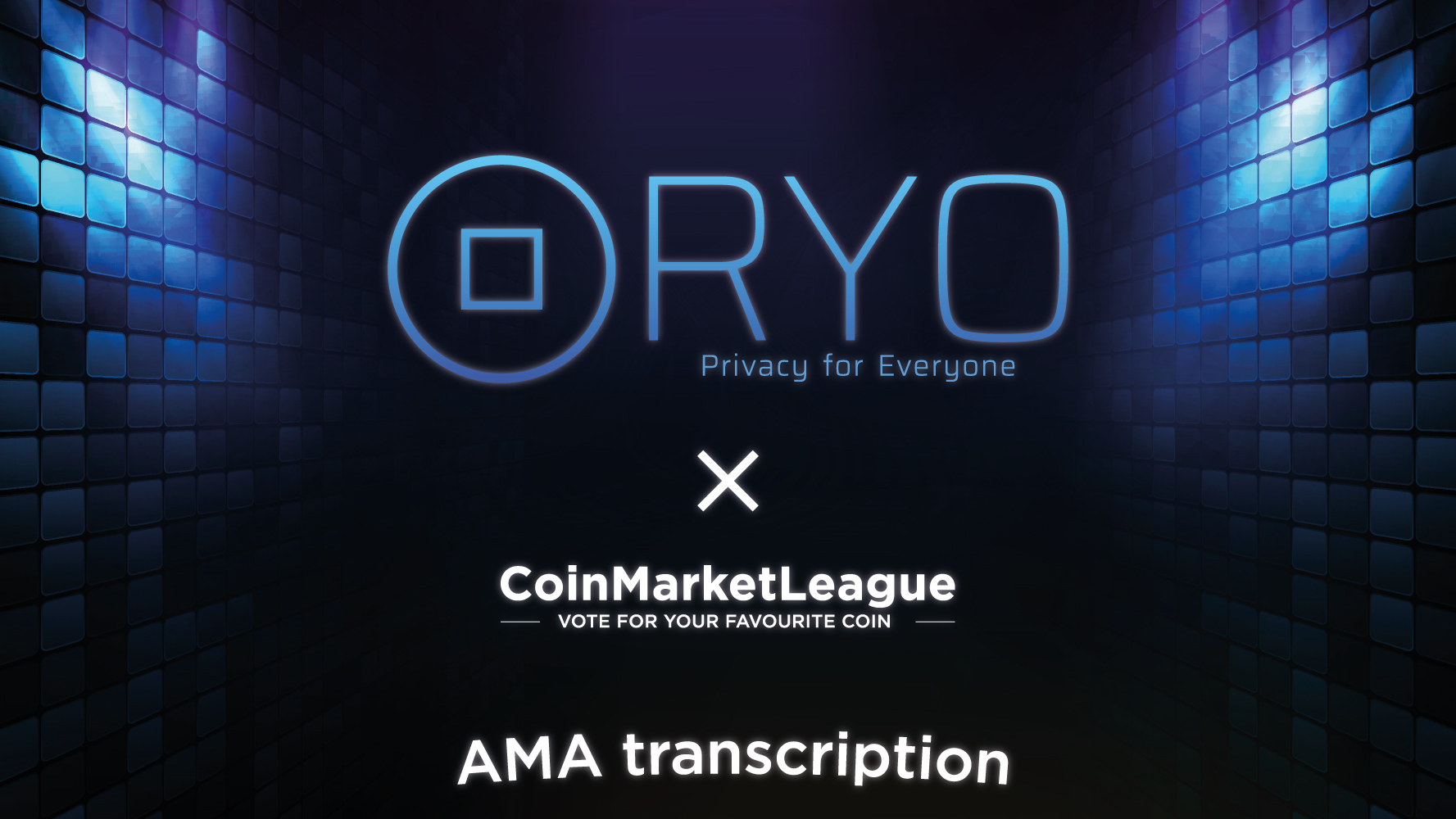 CML_Pawel
Welcome, @Fireice_uk ! Nice to host you here in our chat! Could you introduce yourself shortly to our community?
Fireice_uk
I'm a developer at Ryo Currency. I have been developing software for privacy coins since 2016.
CML_Pawel
Great, thank you. That's a long time in the crypto world, probably a lot of experiences!
We are all excited to learn more about Ryo Currency.
I think the rise of Privacy Coins will come anytime soon so it is an amazing topic to cover today!
By the way, Do you have any forecasts on whether the interest in privacy coins will be increasing or decreasing in the future?
Fireice_uk
We are seeing clear evolution toward stronger privacy systems. At first, we only had coin join mixers. Then ring signatures came along. They still have significant problems, so the first generation of zero-knowledge proofs was developed. Finally, we are on the cusp of a second generation that manages to achieve seemingly impossible things like proving an absence of a spend without a trusted setup.
I can't speak for investment volume, but in terms of development and system complexity, we are light years from what was available 5 years ago.
CML_Pawel
I agree and personally love the direction and progress of privacy Coins like RYO. That's why I was very excited about AMA, to be able to learn more about this topic and about your project Itself!
CML_Pawel
Ok Fireice_uk, could you tell us What is RYO and how it differs from other privacy coins like Monero?
Fireice_uk
Ryo is a coin primarily to experiment with technologies that Monero can't or won't develop. This goes not only for zero-knowledge proofs. Unlike Monero, we are GPU mineable, meaning miners don't face competition from botnets and hacked VPSes. There are of course even simpler things like 14-word seeds that Monero later adopted from us (not that they will ever admit it).
CML_Pawel
That's great! It sounds like you are not stopping in search of the best privacy solutions. I love to see that!
Please tell us what are the major milestones Ryo has achieved so far & what is in the future pipeline?
Fireice_uk
I think our biggest achievement was developing an entirely new GPU-centric PoW, called cn-gpu. Once Ethereum goes to PoS it will be one of the very few coins that can profitably be mined without a six-figure investment into ASIC hardware or shady server deals (like with CPU mineable coins).
Fireice_uk
The current focus is on the second generation of zero-knowledge proofs. This is the future IMO :)
CML_Pawel
Great progress! We love mining here!
Yes probably sooner or later ETH miners will be utilized in some other place.
If I would have one I would love to mine a good privacy Coin, there is a lot of advantages of this 👍
CML_Pawel
Wow, what are zero-knowledge proofs? can you explain it to us?
Fireice_uk
This UCLA professor will do it much better than I ever could:
https://www.youtube.com/watch?v=fOGdb1CTu5c
CML_Pawel
Great, we will listen to it, and I will add this video to the AMA recap in form of an article.
CML_Pawel
But I guess it's something increasing the privacy of the transactions yes?
Fireice_uk
Yes, at the most basic level it is a way to prove that a coin hasn't been spent without revealing any more information.
CML_Pawel
Wow, that's brilliant! Sounds like Rocket Science! For sure it will be a revolution ⚡️
Ok, you have mentioned mining of RYO can you tell us how to start with this if someone will be interested?
I think It is a good moment for sure. because the Market Cap of Ryo is still not big, which is a very good point to start
Fireice_uk
It is very simple. All you need is a computer with a GPU, preferably a good gaming one, and a miner -
https://github.com/fireice-uk/xmr-stak/blob/master/doc/README.md
CML_Pawel
great! is it solo mining or mining in the pools?
Fireice_uk
Both are possible, but beginners are better off starting with a pool - https://miningpoolstats.stream/ryo
CML_Pawel
thank you for covering this!
Now is the last question from me. Where can we buy Ryo currency?
Fireice_uk
The biggest exchange is tradeogre, however, we are trying to promote SouthXchange in the interest of decentralisation
https://coinmarketcap.com/currencies/ryo-currency/markets/
CML_Pawel
Tradeogre is good, I was exchanging there yesterday! Great no KYC exchange 😁
CML_Pawel
ok, that is great, it was a pleasure to listen to more about RYO!
If anyone wants to learn more here is the Ryo Tg group https://t.me/ryocurrency
now we have time for questions from the community!
Question 1
-
Renate Driscoll
How old is Your project? What are the major plans ahead? Could you show us an image of your roadmap?
Fireice_uk
We started off in 2017, which makes us about 4 years old. The roadmap is on our website
https://ryo-currency.com/
Question 2 - ⚡Tomki⚡
There are many scam tokens from Coingecko and Coinmarketcap. How do we have to prove that it's a real and valuable project?
Do you have security against hackers? Why did you create this project and tell about history more, I'm just curious?
Thanks for your honest answer.
Fireice_uk
I think your keyword is "token". People in ETH token, and particularly in NFT space are used to projects that appear overnight and die just as fast. We have been around nearly as long as ETH itself.
Question nr 3 - Dorris Orlando
Smart contracts are prone to failure, and many projects fall victim to it, costing user funds and discrediting projects. How reliable and secure are your smart contracts? Did you test it with either party?
Fireice_uk
Ryo is not a smart contract coin. You own the coins in your wallet. It isn't possible to do a rug pull that stops you from selling your coins.
Question nr 4 - Roxanna Hickson
Too many projects promise magic but never release any working product or prove any revenue, Within a short/long time of release. Is your project also like this? If not can u tell us, What makes your project different from other projects?
Fireice_uk
We have been around for 4 years and we have a proven track record of releases.
Question nr 5 - FindTheMoon
Ryo seems to be a serious competitor of monero. Currently, monero has an anonymity set of 16. What about Ryo? How big will it be when Halo2 will be live?
Fireice_uk
Our current set is 25. However this is insufficient, you need a set of around 10,000. The only way to do it is with zero-knowledge proofs. This way your anonymity set consists of all the transactions that are on the blockchain.
Question nr 6 - Science_enthusiast
As I know you are migrating from cn to zk halo2. Do you think halo2 is better than sapling in terms of privacy and it can solve the problem of a trusted setup? Is it more scalable?
Fireice_uk
The benefits of the second generation of zero-knowledge proofs (halo2) are threefold:
-Performance (this was really solved in gen 1.5, sapling) is now good enough to work on mobile devices.
-The trusted setup has been eliminated.
-Finally, the scheme enables the aggregation of generated transactions to drastically reduce both performance and disk size requirements for the blockchain.
CML_Pawel
Thank you for your time answering all the questions from me and from the community!
Fireice_uk
Thank you for this great AMA and we invite everyone to join our community!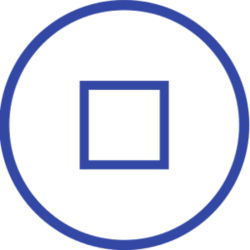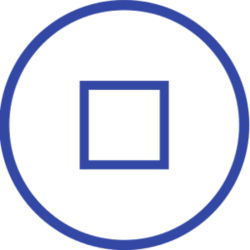 About Ryo Currency
Where to buy Ryo Currency?