About Phoenix Blockchain
Phoenix Blockchain(PHX) is an exciting new blockchain that promises to be a one-stop shop for all crypto needs.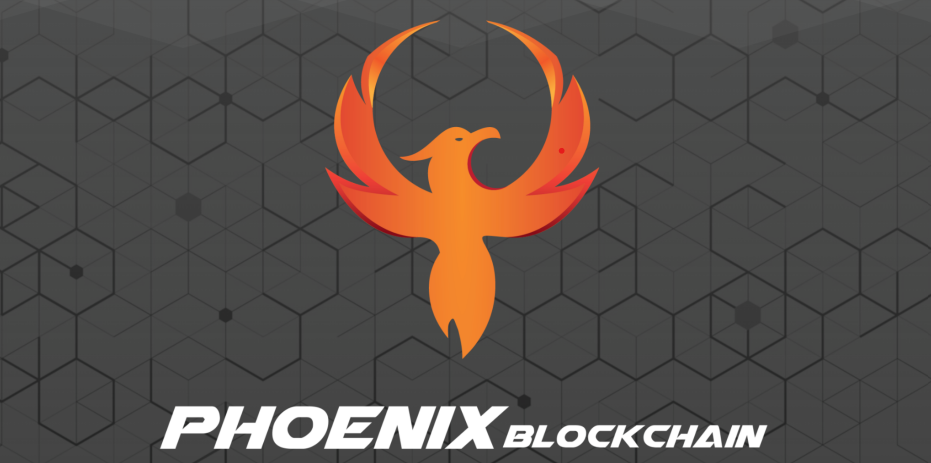 Phoenix Blockchain(PHX) includes everything from exchange to its own NFT marketplace. Officially launched in November of 2021, Phoenix Blockchain now boasts a team of collaborators of over 50 people with many interesting partnerships. This chain will be able to handle all of your crypto needs while offering a great UX. While Phoenix offers many of the applications users already use and enjoy, there are key points that make Phoenix stand apart from the competition and give them a leg-up in the crypto space.Phoenix runs on the proof of work protocol (PoW) and is an EVM-based blockchain. They run a semi-open network that protects them from the vulnerabilities of the PoW protocol. The primary token,
PHX, is supported
on the MetaMask wallet. If you don't already have MetaMask, you can download the browser extension directly from the website at
https://metamask.io/.
The information needed to add this token is available on their website at
https://cryptophoenix.org/phoenix/.
As with everything in crypto, be sure to verify you are on the correct website before you download anything.Let's take a moment to talk about some of the cool applications Phoenix is offering. As mentioned above, Phoenix has made applications to satisfy any type of crypto investor from trading to minting NFTs. Whatever you enjoy about the crypto space, Phoenix has an app for that.
FireSwap
Phoenix has its own DEX called
FireSwap
. This exchange allows you to trade, stake, and swap currencies. All of the things we enjoyed about UniSwap and PancakeSwap are available here with FireSwap! FireSwap also allows users to create token pairings and liquidity pools with existing tokens and the PHX token while also allowing users to avoid the transaction fees encountered on other blockchains.
FireSea
FireSea is the Phoenix NFT marketplace. Artists can mint their NFTs directly from FireSea and enjoy low minting costs. This is a feature all artists are currently concerned with. Minting fees on other blockchains skyrocketed during the NFT boom and for some, those minting fees are enough to keep them from minting at all. This is not a fear with Phoenix because they built this NFT marketplace with both the artist and the audience in mind. Phoenix has made it possible to sell multiple copies of artists' work, generating more income for the artist. In addition, Phoenix has created a merchandise platform called FireSwag that runs alongside FireSea and allows each artist to have their own storefront. This addition will allow artists to take their creations to the next level by creating merchandise for their audience as well. Who doesn't love a good graphic t-shirt?!
FireSwag
FireSwag is exactly what it sounds like, it's swag for people to enjoy from their favorite artists! This storefront is a way to offer artists another avenue for monetary gain. While NFTs are fun, the Phoenix team believes that artistic endeavors don't stop there and FireSwag is the application that takes the artists' NFT collection to the next level. Speaking of NFTs, Phoenix already has two NFT gaming experiences that you can enjoy!
DuckHunt
Duck Hunt is an NFT game based solely inside the Telegram app. As telegram users join the Duck Hunt room, they can "shoot" at ducks. Once shot, a duck rewards in-game currency, experience, and a small amount of PHOENIX. In this way Duck Hunt acts as a PHOENIX faucet. Users also have the chance to shoot a rare duck. These ducks will reward an NFT of the duck shot.
BattleDucks
BattleDucks is an NFT game based inside the telegram app. Users will face off against other users in a battle between chosen ducks. Users will have the chance to augment their ducks with NFT weapons, NFT shields, and NFT spells. The winner of the battle will gain experience, in-game currency, and a small amount of PHX, acting as another faucet. The experience gained will be used to augment certain skill traits each duck possesses. The duck's users choose from will be NFTs that are gained from remaining active in the CPHX and GRT telegram groups. The NFTs of a user's ducks, weapons, spells, and shields will all be tradable on the Phoenix blockchain.
The Phoenix Blockchain has a governing aspect that includes two community tokens, Crypto Phoenix (CPHX) and the Golden Ratio token (GRT). Both tokens will be onboarded onto Phoenix Blockchain into a new token Golden Phoenix(GPHX) which allow users to vote on specific things happening within the Phoenix ecosystem.
Phoenix also has their own explorer known as the Phoenixplorer. Phoenixplorer keeps track of the current statistics in regard to PHX mining, token transfers, NFT contracts, and all other transactions within the Phoenix blockchain. It can be found at https://phoenixplorer.com/.
With all of these applications and uses, it's hard to ignore the benefits this blockchain is offering. It's even more promising that this chain is new and already they've come out of the gate with innovative ideas to make this chain stand apart from others. They've covered everything from NFT minting to governance and trading options. The future of Phoenix is a bright one!
None of this meant to be financial advise. As with all investments, it's important to do your own research. For more information about the Phoenix blockchain, you can visit the main site at
https://cryptophoenix.org/phoenix/,
or go directly to the linktree.
How to add Phoenix Blockchain (PHX) on MetaMask
Phoenix Blockchain
is a revolutionary new blockchain in the crypto space but before we get into adding the Phoenix network on MetaMask, you might be wondering why do I need to add it manually? The long and short of it is that MetaMask has default approved networks like Ethereum, but also supports manually adding other networks like Binance Smart Chain (BSC) and newer chains like Phoenix Blockchain (PHX)!
Setting up MetaMask for Phoenix Blockchain
Pre-requisites
MetaMask extension installed on the browser
At least one wallet created or imported
Connecting MetaMask to Phoenix Blockchain
Switch the connected blockchain by clicking on the tab saying Main Ethereum Network, we need to add Phoenix.Scroll down until you find
Add Network
.Enter in the Phoenix settings as follows:
Click
Save
.Congrats! You have now connected to the Phoenix Blockchain with your MetaMask Wallet!
RyiPay WalletOne of our partners
RyiUnity
also has a wallet (RyiPay) that we would recommend taking a look at! Staking features, swaps, as well as approved on the apple store!
RyiPay —
https://ryipay.app/
None of this meant to be financial advice. As with all investments, it's important to do your own research. For more information about Phoenix Blockchain please check out our
Linktree
and subscribe to our weekly
WeBurnWeRise Show
!