Peperun Launches on IntercroneSwap: A Game-Changing Meme Token Experience
Revolutionizing Meme Tokens: The Successful Peperun Launchpad Experience at IntercroneSwap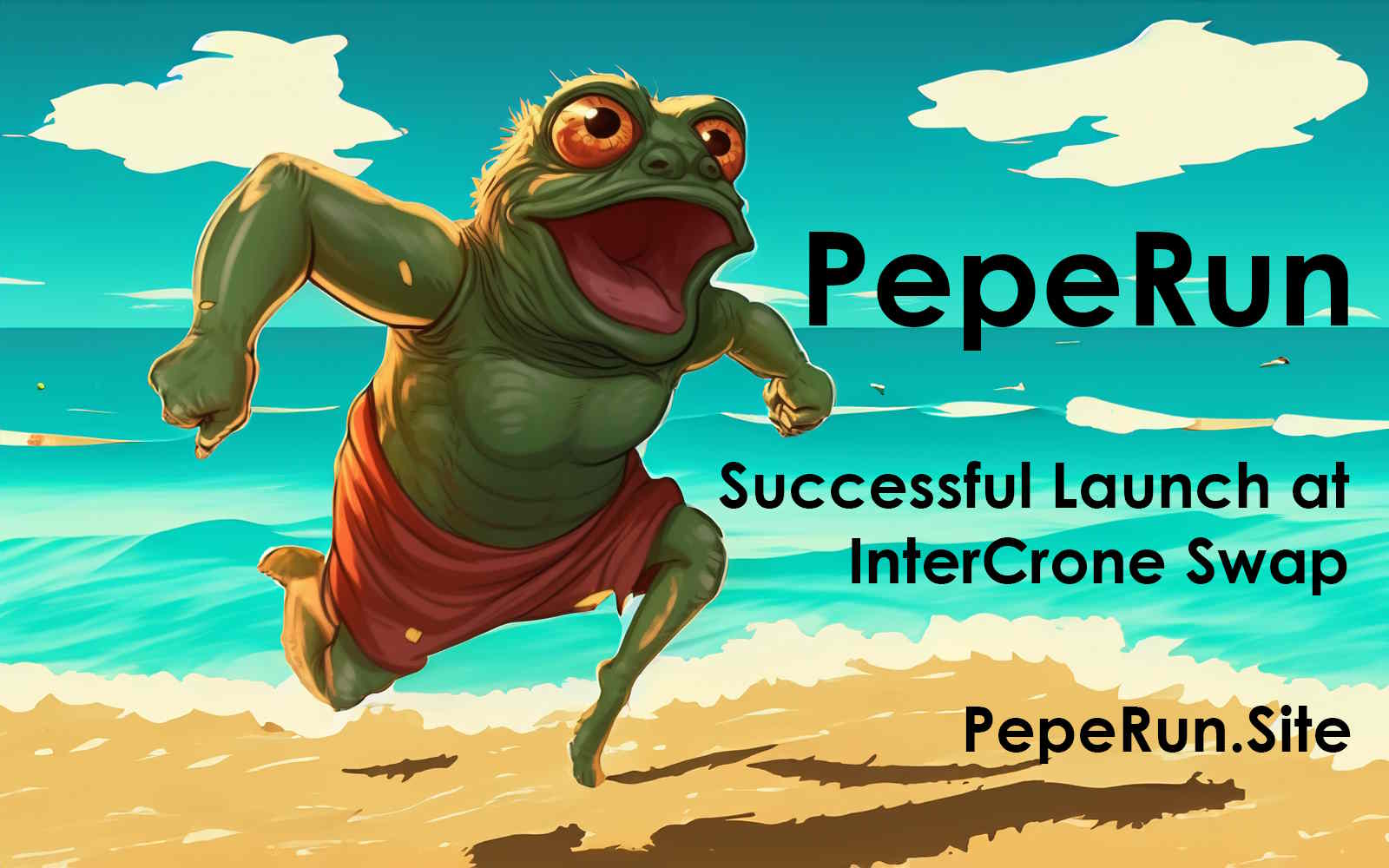 Peperun, the revolutionary meme token built on the BitTorrent chain, has recently partnered with IntercroneSwap for an exciting launch. This article delves into the key aspects of the Peperun launch at IntercroneSwap and explores the unique features that make it a standout project in the crypto space.
Successful Launch
The Peperun Launchpad on IntercroneSwap serves as the platform for the token's distribution and introduces investors to a host of benefits. By utilizing the launchpad, participants gain access to a seamless and secure token acquisition process. Additionally, the stake and burn concept implemented in the launch ensures a fair and sustainable ecosystem.


PepRun Distribution and Staking
Peperun's token distribution strategy involves allocating a specific supply for the launch. With LP-staking opportunities, participants can enjoy the advantages of adding liquidity to the Peperun ecosystem, contributing to its growth and stability. The launch also introduces 10 different staking pools and fast staking pools, allowing users to earn rewards based on their staking preferences. The 5% staking fee, which is burned into a Black Hole, fosters constant trading volume and a continuously expanding liquidity pool.
Peprun Community and Social Media
Peperun acknowledges the vital role of its community in the project's success. The token's presence on Telegram and Twitter serves as a hub for community engagement, updates, and lively discussions. Interested individuals are encouraged to join the Peperun Telegram group and follow its Twitter account to stay connected and actively participate in the growing community.
Follow PepRun at Social Media
The recent launch of Peperun on IntercroneSwap marks an important milestone in the meme token's journey. With its unique features, such as the Peperun Launchpad, stake and burn concept, and diverse staking options, Peperun presents an enticing opportunity for crypto enthusiasts worldwide. By supporting Peperun, individuals not only engage in a fun and profitable investment venture but also become part of an active and vibrant community.
To stay updated with the latest news and developments from Peperun, interested individuals are encouraged to join the Telegram group at
https://t.me/PepeRun_Token
and follow the official Twitter account at
https://twitter.com/PEPERUN_BTT
. Peperun expresses sincere appreciation for the support and interest shown by readers, inviting them to embark on this exciting journey together.
About PepeRun
Experience the Meme Revolution with PepeRun Token: A Crypto Game-Changer merging memes, gaming, and profitability, featuring the iconic Pepe frog. 🐸💰🎮 Revolutionize Crypto Gaming Today!