The Ultimate Web3 Experience: Next Block Expo 2023 Awaits You
Discover, Network, and Learn from Top Web3 Experts at the Most Anticipated Blockchain Event of the Year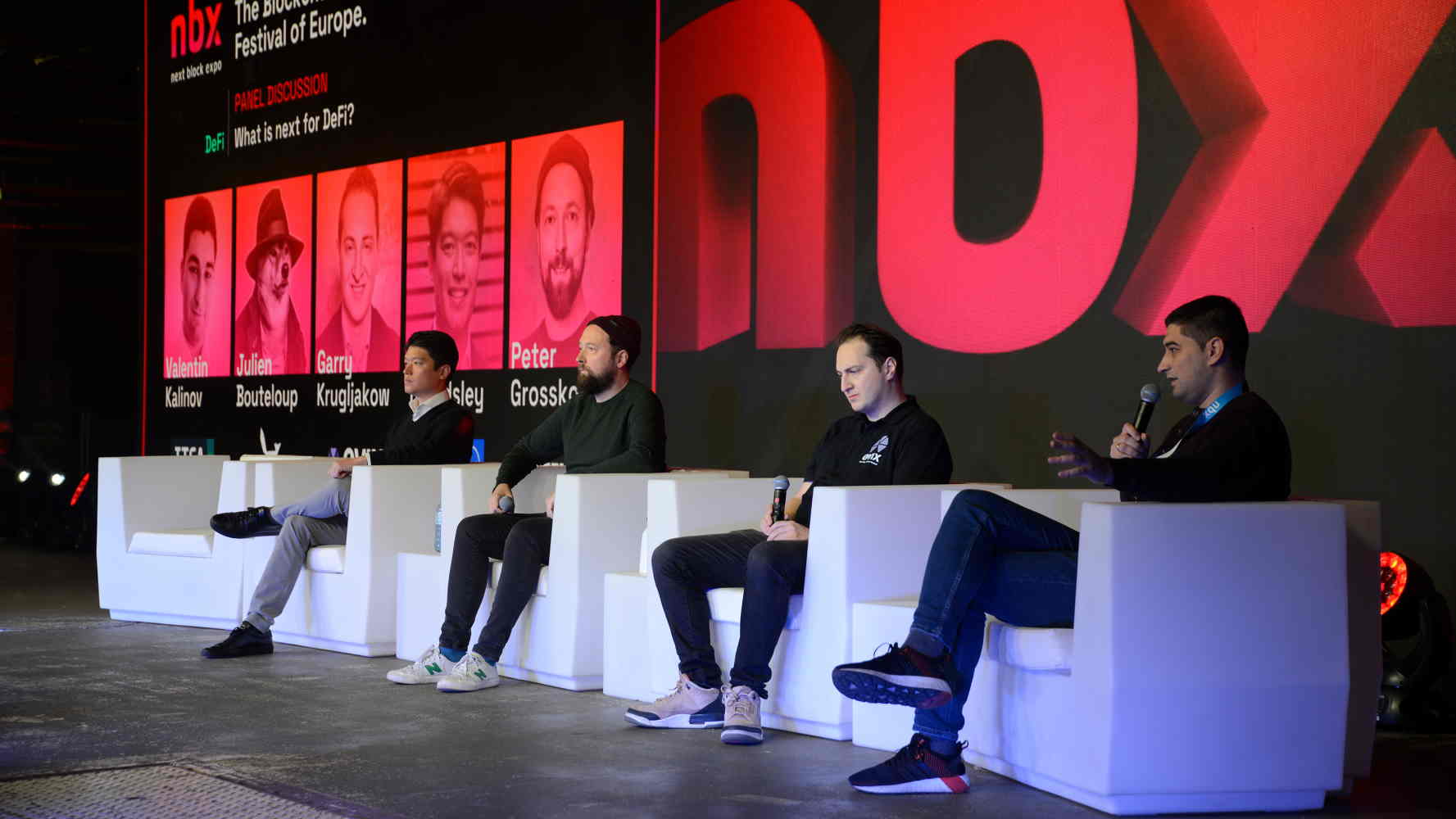 Get ready for the most anticipated event of the year! 💥 The Next Block Expo 2023 is set to take place in Warsaw, Poland from June 15th to 17th, and you won't want to miss it. 📅 Join us as we explore the future of blockchain and Web3 technology, with industry-leading speakers, cutting-edge workshops, and exceptional networking opportunities. 🤝
🎉 Exciting News: CoinMarketLeague.com is a proud media partner of the Next Block Expo 2023! Use code "coinMarketLeague" to get a 10% discount on
your conference ticket!
💸


Expert-Led Panel Discussions and Workshops 🔧
Dive deep into the world of blockchain and Web3 with expert-led panel discussions and workshops 😮. Learn from the best as they share their insights, experiences, and predictions for this rapidly evolving digital landscape. 🌟
Choose Your Adventure with Multiple Tracks 🛤️
With multiple tracks available, you'll be able to tailor your experience and make the most out of your time at the conference. 🚀 With such diverse topics, you can pick and choose the sessions that resonate with your interests and needs, making your experience truly personalized. 💯
Innovative Startups: Web3 Solutions for Tomorrow 🌱
The expo's Startup Showcase is your chance to discover the innovative Web3 projects that are set to revolutionize the industry. 🎇 Meet the teams behind these groundbreaking ideas, learn about their products and services, and gain insights into the future of the digital world. 🌐
Exclusive VIP Networking Opportunities 🥂
Upgrade your experience with a VIP pass, providing you with access to the VIP lounge and exclusive networking events. 🍾 Enjoy a relaxed atmosphere and mingle with the brightest minds in the industry. 😎 The VIP experience also includes priority registration, access to the VIP speaker room, and a dedicated concierge to help make your time at the expo as seamless as possible. ✨
Get Ready for the Next Block Expo 2023 🎢
With so much to explore, learn, and experience at the Next Block Expo 2023, you won't want to miss it. 🌟 Secure your ticket now and prepare to connect, engage, and be inspired at this incredible event. 🤩 Warsaw is waiting to welcome you to the most anticipated blockchain and Web3 conference of the year. Are you ready to be part of the future?
🚀 Join us at Next Block Expo 2023 and witness the dawn of the new era in digital technology! 🌄
Stay Connected with Next Block Expo 2023 🌐
For the latest updates and information about the Next Block Expo 2023, make sure to follow us on our official channels:
🔗 Official Website:
https://nextblockexpo.com/
Stay up to date with all the details about the expo, including speakers, schedules, and ticket information.
🐦 Twitter:
https://twitter.com/nextblockexpo
Join the conversation and get live updates by following our Twitter account.
🔗 LinkedIn:
https://www.linkedin.com/company/next-block-expo
Connect with us on LinkedIn and stay informed about our activities and industry news.
🔗 Facebook:
https://www.facebook.com/NextBlockExpo/
Like and follow our Facebook page for updates, photos, and announcements from the expo.
📸 Instagram:
https://www.instagram.com/nextblockexpo/
Get a glimpse of the action with behind-the-scenes photos and stories by following our Instagram account.
🔗 Telegram:
https://t.me/nbxchat
Join our Telegram community for real-time discussions, news, and exclusive content from the Next Block Expo.
Don't miss out on the latest news and updates from Next Block Expo 2023! Follow us on your favorite platform and be a part of the future of blockchain and Web3 technology. 🚀