Inverse Brah Ama Recap
Learn whats new in Inverse Brah and WassieFigh!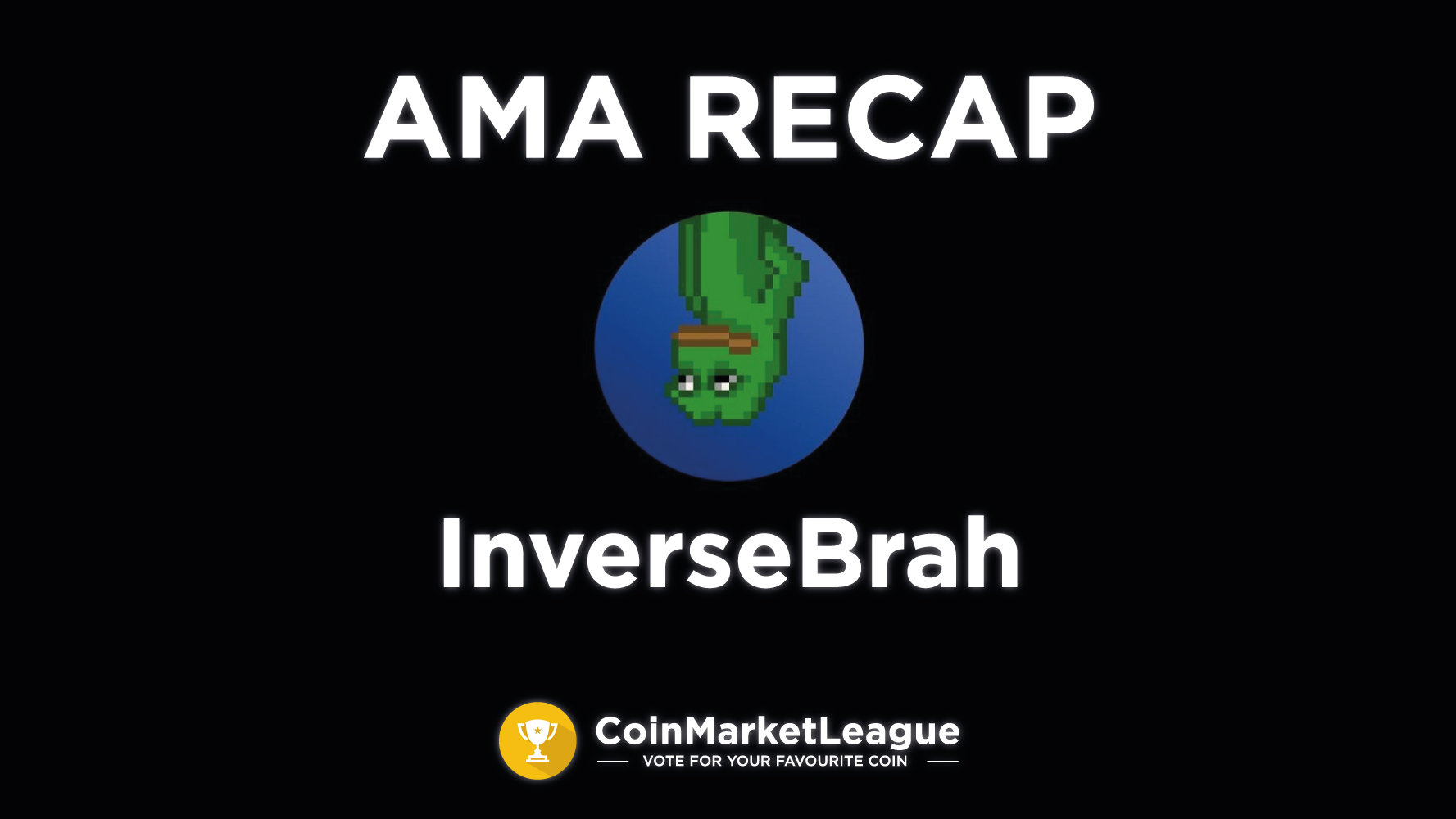 CML_Pawel – CoinMarketLeague AMA Host
Hello Everyone :) We are starting the AMA soon!
Our guest is Dev and the owner of InverseBrahBSC and its game WassieFigh!
InverseBrah
Hey hey everyone! Happy to be here 🙌
CML_Pawel
We are also! I am very excited to learn more about InverseBrah! Please tell us more about your project!
InverseBrah
InverseBrah started as a joke, a meme but very soon I thought I would love to put my hobby/passion into this.
It was a fair launch, in which I didn't partake and has grown into a game project, "WassieFight".
The full responsibility for rewards and direction after release will go to the holders, as I want to form a DAO around it.
CML_Pawel
I agree name and logo of your projects are very original - I love it 😃
I must say much more unique than most of the other projects I have seen! 💪
But your project is not just the meme Coin! Please tell me what are the most significant milestones WassieFight and InverseBrah have achieved so far?
InverseBrah
The biggest milestones have been the fair stealth launch and the alpha version, of which I was pretty proud on release.
In less than 3 months I had released a working prototype, from only my spare time left over after all other hassles a token project brings with it.
CML_PawelGreat, You are putting a lot of work and effort into your project 🙌 Please tell me then what are the plans for it?InverseBrah
There are tons of things in the pipeline. The (later than promised) release of the NFTs from snapshots for one.
Also, a new and improved version of WassieFight focuses on LOCAL multiplayer (2 to 4 people on the same device).
This gets me around the biggest issue: interpolation (the fluent flow of online gameplay) which is still a major concern for me on how I will want to handle it (server-client wise)
CML_Pawel
WoW! Local Gameplay on one device is a great idea, I remember those games in the old times🕹 I will be happy to play it something like this again! For sure Community also!
InverseBrah
I hope so :)
CML_Pawel
Ok! Another question is about what is around your project! What is your approach to your community and investors, is it in any way different from what we can see in other projects?
InverseBrah
$BRAH is different in many ways from other crypto projects.
It's a fair launch, a passion project, *not* a scam (which is hard to find these days).
I've been 100% transparent and honest about all movements of funds (locks, what funds might be used for in the future once DAO releases them, … )
CML_Pawel
That is great, we love such an approach! The community can also feel it because I see people voting for InverseBrah quite often! Can you tell us now something more about the future of the project in your eyes?
InverseBrah
As most people who follow Twitter and telegram already know, I'm a solo dev and that comes with a lot of positive and negative results.
On the one hand, I strive to be trustworthy and I believe I have shown that already. Adding a team member would only cast doubt on that achieved reputation from my point of view.
It also helps me to make split-second decisions when it comes to development and communication. But on the other hand, the lack of time to communicate and having to spread my few free hours between development, pr, partnerships, real-world events planning and talks about the game at the local crypto meetup, …. … it shows unfortunately
CML_Pawel
I understand you completely, most of the time I also like to do everything myself!
But I see that you have a great community and people around so there is always support for people around you!
Could you tell us more about the game project WassieFight, because that is a very interesting topic! We all love games!
InverseBrah
The game is a Brawler type game. Think Super Mario Brawl.
You fight as a Wassie (popular crypto-twitter meme) against other Wassies in a ranked "season". Giving rise to some healthy "conflict" between players to reach the number one spot.
Your Wassie will be customizable with NFTs and some NFTs will grant special powers that have, for the most part, a nice visual effect to confuse your opponents. But some will carry real in-game advantages for a specific playstyle but make you vulnerable against other play types.
The final release will be online multiplayer with the option of local play but the next version will focus on normal play with multiplayer being brought back gradually.
One of the future things that have been a source of speculation and I had a pretty rough time with not being able to communicate because of an NDA is that there will be a significant change coming up in the structure I've mentioned above.
That was up until now…
CML_Pawel
Sounds great! I hope one day you can integrate it also with telegram Groups! So we can play here as a community haha :)
Your last words sound like a pretty big announcement? Are you going to drop it here? Or is it's secret?
InverseBrah
Yes.
The NDA got lifted last week so... yes, I'll drop it right here. Been saving it for this AMA :p
WassieFight and therefore $BRAH and the InverseBrah project have found an investor.
With a seed of 120,000 Euro for a stake of 70% in the business
We are already in the hiring process and our paperwork to become a real company is almost finalized in The Netherlands.
InverseBrah is going to become a game dev studio with 5 employees who will focus on the development of the game and will do a better job at communicating with the community.
None of them will have access to the $BRAH token or contracts.
The biggest hurdle now is how we have to solve the token/dao in a legal way, but my legal counsel told me last week that it should be finished by the end of the month.
If all goes to plan, on June 6th we should be a real business and our first local multiplayer release should be around the end of that month. With summer holidays & such, we expect the first part of the new multiplayer integration to be available for testing by our holders somewhere in August. The DAO's first steps will be in September.
This calls for a revamp of the roadmap and the website, which we plan on doing in early June, close to our official business launch.
CML_Pawel
This is amazing news, Congratulations! Your Hard work has been seen & rewarded!
With such a funding and talented dev like yourself, I see a great future in the project! That we're all the questions from my side, so at the end tell us please, how can our community learn more or get more involved with your project?
InverseBrah
Follow our telegram and Twitter which will become more active shortly as my third hire after the programmers will be a community leader
Official Website:
http://inversebrah.online/
Telegram:
https://t.me/inversebrahBSCChat
Twitter:
https://twitter.com/InversebrahBSC
Medium:
https://inversebrahbsc.medium.com/
CML_Pawel
Thank you for answering all the questions! AMA recap will be available as an article at Inverse Brah profile
https://www.coinmarketleague.com/coin/inversebrah
and in CoinMarketLeague Magazine soon!
InverseBrah
Thanks for having me :)
CML_Pawel
And one last thing, Do we have any questions from the audience?
MaryAnna
Please tell me, How can I buy your tokens right now? And which wallet supports your token? Thanks
InverseBrah
It's available on pancakeswap. There's a link from our website and also our Twitter has the contract address
Jaycy Na
To start playing games, how much money do I need? Is it required that I need to have NFT characters or a specific number of $tokens?
InverseBrah
None. You'll be able to play without any prior investment. But you'll miss out on perks/cosmetics and (slight) edges in gameplay
⚡️Tomki ⚡️
Hello sir, could you share the roadmap? would be nice, thanks! 😎
InverseBrah
The updated roadmap will be released with our new website, in early June.
I'll have to go now. I'll be sure to post some screenshots tomorrow when I get back on my PC :)
CML_Pawel
Ok, thank you for your time!!
InverseBrah
Sure thing! Thank YOU for hosting the AMA!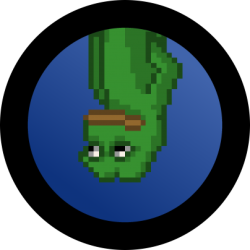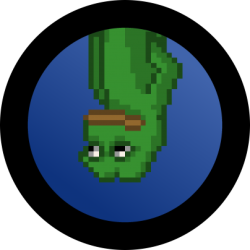 About InverseBrah
Where to buy InverseBrah?