Intro to BitLend
Lending and borrowing play a foundational role in the modern global economy, and in DeFi - it's no different!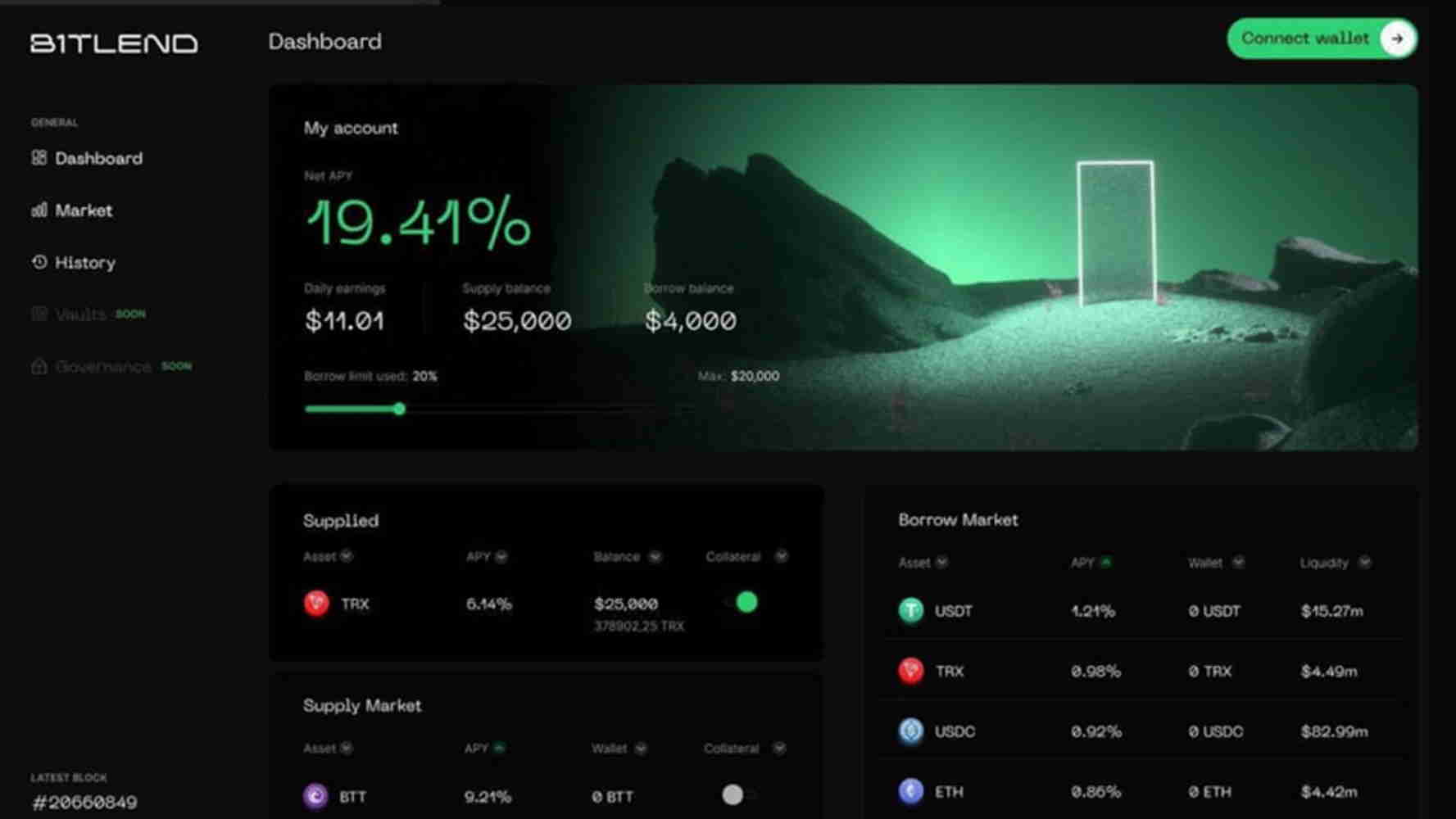 Lending and borrowing play a foundational role in the modern global economy, and in DeFi - it's no different! Platforms such as Compound and Aave are foundational to the crypto economy. They offer lending and borrowing services, generate yield for users, and provide a strong yield-producing base layer for other projects to build upon.
BitLend is a new lending protocol that aims to lead the cutting edge of DeFi development. It combines strong tech, clever tokenomics, and innovation to take lending protocols to the next level and improve user experience. In this article, we are going to explore BitLend, its tokenomics, and the technology that makes it all possible.
But first, a quick overview on BitTorrent chain!
What is BitTorrent Chain?
BitTorrent has a long and fruitful history that actually predates crypto itself. Originally invented as a decentralized file sharing service, BitTorrent's network encompasses over 90 million active users and has a client installed on over 3 billion devices. BitTorrent's transition to blockchain and venture into cryptocurrency makes it the largest network in the crypto ecosystem!
In late 2021, BitTorrent announced a coin swap and the launch of its BTTC chain. BTTC is a Proof of Stake chain with extremely fast block confirmation times, high scalability, and transaction fees that average less than $.01. The fast speed and affordability of BTTC solves a lot of pain points for users - many of whom are priced out of expensive chains like Ethereum. BTTC also supports smart contracts and is EVM-compatible, making it easy for developers to port their applications to the network. This will undoubtedly accelerate the growth and usage of BTTC through DeFi, GameFi, and other decentralized applications.
The most unique and important aspect of BTTC is its interoperability between TRON / BSC and Ethereum chains. It is marketed as the "chain connecting all chains" - facilitating the seamless transfer of assets from one chain to another.
What is BitLend?
BitLend is a permissionless, transparent, non-custodial lending platform native to BitTorrent. A fork of Compound Finance, It will be the first lending and borrowing protocol to launch on BTTC, and will pave the way for fast and scalable DeFi in the BTTC ecosystem. They have already completed a PeckShield audit and are expected to launch very soon (Q4 2022)!
Upon launch, BitLend will support multiple coins to lend and collateralize borrowing. Tentatively, supported coins will be:
● TRX
● BTT
● USDD
● BTC
● ETH
● USDC/USDT
Collateral ratios are yet to be determined. Here's a sneak peek at the UI:
BitLend Tokenomics
The protocol will also feature its own governance token that will incorporate the ve mechanism that has made Curve and other protocols so successful. Ve tokenomics will make BitLend economically strong, provide project longevity, and reward our dedicated community members.
BitLend Getting Attention
As BitLend prepares to launch and pioneer DeFi on BTTC, it has begun to gain a lot of attention. Already they have accumulated over 12000 followers on Twitter, launched a marketing campaign, and have a rapidly growing Telegram community. They have also garnered the attention of Justin Sun - the founder of TRON - who recently followed them and joined the BitLend family!
Big things are coming for BitLend and BTTC! Launch is right around the corner!
To stay up to date and get the latest updates on BitLend, check out the following links:
Website:
Bitlend.fi
Twitter:
twitter.com/bitlend_finance
Telegram:
t.me/BitlendFinance