Discover FireSwap & Phoenix BlockChain 🔥
Decentralized Exchange build on the Phoenix Blockchain!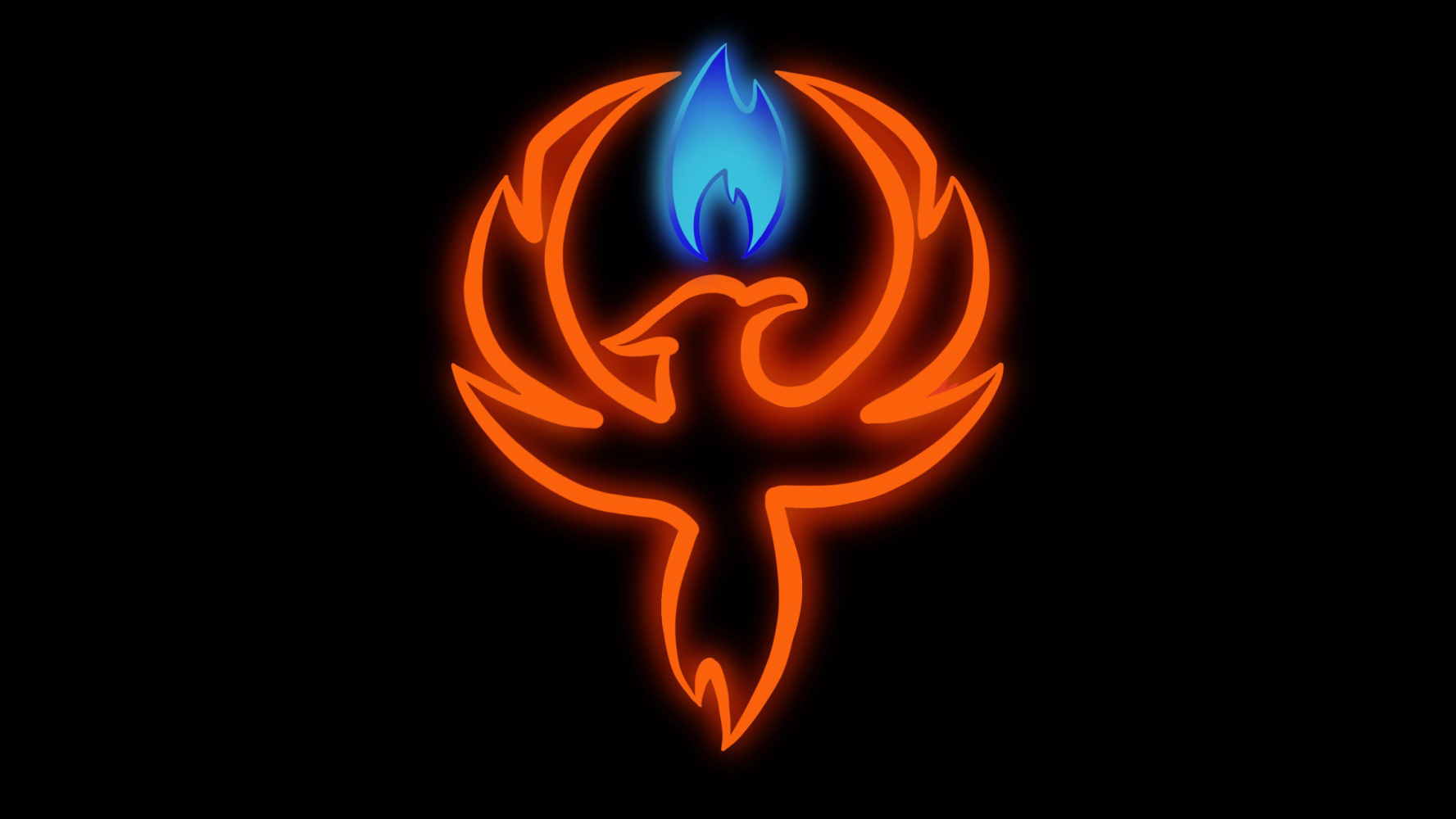 Since the inception of
Phoenix Blockchain
, the intention was always to have a functioning DEX that our users can visit; to interact between the various cryptocurrencies that will soon populate the Phoenix network.
What is FireSwap (DEX)?
Simply put,
FireSwap
, a DEX, is a decentralized exchange. A decentralized exchange is a peer-to-peer marketplace that facilitates transaction directly between buyers and sellers. There are no third-party entities that may interfere in the business conducted via a DEX. This implies banks, brokers, or any payment processors are powerless to officiate any of the on-going transactions taking place on the blockchain.
How does a FireSwap (DEX) work?
FireSwap is a collection of smart contracts that establish the price of one cryptocurrency against another algorithmically. The DEX will often include features like liquidity pools that serve as locked investments for which the investor will receive interest-like rewards and NFT staking that opens the possibility to earning passive from your already purchased NFTsFireSwap transactions are recorded directly into our blockchain ledger (P
hoenix Explorer
) and can be inspected at any time, furthermore DEXs themselves are created on open-source code, giving it an increased level of transparency when compared to a Centralized Exchange or CEX.
How do you connect to and interact with FireSwap?
You can connect to FireSwap using MetaMask (through your web browser).
Interaction with FireSwap (https://fireswap.org) will usually occur through the device that has MetaMask running and can open websites. Firstly, launch the Dapp. Then in the top-left corner click "Connect Wallet.
A confirmation message will appear in your MetaMask asking for permission to interact with FireSwap. Confirm this action and thus full access to the DEX is open.
You'll also need a supply of PHX to begin swapping within the Phoenix Blockchain ecosystem.
What can you expect to find on FireSwap currently?
As it stands, FireSwap is still beta testing with new developments taking place every passing day. However, two cryptocurrencies that have recently found a home on Phoenix Blockchain are META and ZEBRO.
💎
MetaTec
MetaTec (META) is a project founded by
KronicLabz
with the purpose of educating the wider public about blockchain development in various aspects and in several maturing industries that are beginning to accept and adopt this new form of learning.
💎
Zebrocoin
Zebrocoin
(Zebro) is a multi-chain smart contract e-commerce token that can be used for generating passive income by locking away a set figure for a specified period of time.And as a bonus.. our secret Preparation H (PH) token! Who knows what this will bring.. chaos, destruction, or maybe a party?! Time will tell…For more information about Phoenix Blockchain please check out our
Linktree
and subscribe to our weekly
WeBurnWeRise Show
!
Building together at the Phoenix Chain
Currently, Phoenix is building several interesting applications and they're forming strong partnerships that benefit everyone involved. Phoenix has acquired many new exciting partnerships so let's take a look at those and discuss the benefits of building together in the bear market.
Partnerships Announcements
💎 Kronic Labs
Kronic Labs
offer contract integration and development on ANY EVM solution. This means Phoenix will be able to operate on multiple chains and in turn, offers more opportunities to investors by allowing them to benefit from cross-chain developments. Kronic Labs also brings high level professionals into the Phoenix ecosystem. In fact, Kronic Labs has introduced another partnership that will offer smart contract auditing. In addition Kronic Labs has an entire educational platform geared toward teaching others about cryptocurrency and how it all works. This educational platform will be utilized in many ways to provide passive income and education to the average consumer. Not only will it allow users to learn more about the crypto market, it will also offer refresher courses to the projects involved with the Phoenix blockchain. This is a measure to ensure all projects and coders are up to date on current changes within the crypto space. This particular feature is an upcoming modification to the
Phoenix block explorer
similar to social media verified blue check marks.
💎 CGF Ninja
In addition to the partnership formed with Kronic Labs, the Kronic Labs team has brought along another exciting partnership.
CFG Ninja
will be offering the auditing services to projects building on the Phoenix platform. Through performing audits from CFG Ninja and completing courses through Kronic Labs, projects can demonstrate their initiative to be open and motivated to bring their best to the investors. These are just two of the ways in which projects can participate in order to gain a checkmark that signifies they're taking extra steps to maintain legitimacy. This is so important in the crypto space because it allows users to see which projects are being transparent and which projects have taken the time to complete tasks to ensure their investors feel safe. This helps Phoenix Blockchain to provide reassurance and authenticity to the projects that build there.
💎 RYIUnity
RYIUnity
is another great partnership formed with Phoenix blockchain. RYI is now compatible and integrated with the Phoenix chain and they come to the ecosystem with their own wallet product (
RYI Pay
) which is supported by not only the Apple Store but also Google Play. This spells success for the partnership because it offers a wallet that is already supported by notorious entities. This brings a sense of confidence to the general user that, yes, Phoenix is involved with some of the best projects currently being built.
💎 C5 Consulting
This partnership with
C5 Consulting
means that all projects have access to avenues by which they can build. This company was started by developers with decades of combined experience in coding and project development and has now set out to provide a clearer path to success by offering consultation and services. C5 Consulting will help projects from the beginning stages of conception all the way through the launch of a project. It's through this partnership that Phoenix can offer consultation to make sure all projects have the best chance to succeed in the crypto space.
💎 NinjaSwap
The partnership Phoenix has with
NinjaSwap
will be beneficial in a couple of ways. First, the NinjaSwap DEX will be integrated into the Phoenix ecosystem. After that, additional staking will be offered to PHX on the NinjaSwap DEX. NinjaSwap is the first DEX to partner and provide full support (trading, farming, and staking) along with an IDO launchpad for building projects.
💎 Cobalt Lend
This partnership offers the benefit of consulting as well. Not only is the team able to assist the core Phoenix team with decisions,
Cobalt Lend
is building a decentralized treasure that is interoperable. It works on multiple chains and is governed by community votes.
💎 Paradox Realm
This partnership takes Phoenix into the Metaverse by offering a game that made the play-to-earn model real. The player's time is monetized. Currently, the
Paradox
team has built out a metaverse environment based on the popular open source code for GTA5 (provided by FiveM) to work with the RAGE engine for online gaming. Players can earn money within the Paradox server. In the future, other popular games will be added to the docket.
💎 ViBook
The addition of the
ViBook
partnership offers a way to verify educational information online. Imagine a place similar to Google Scholar that offers academic level research opportunities. ViBook also offers a notary service which means they're getting closer to truly being able to remove the middleman. No more notaries and no more banks.
💎 MoonPay
MoonPay
allows users to buy cryptocurrencies using their credit cards. Purchases under the amount of 1K require NO KYC! This is a huge plus for Phoenix and a very welcomed partnership.Yes, it is a bear market, but Phoenix won't be stopping. In fact, Phoenix is working harder than ever to ensure the best partnerships and options for their users. For more information about Phoenix Blockchain please check out our
Linktree
and subscribe to our weekly
WeBurnWeRise Show
!