CroxSwap x Chainlink
CroxSwap has recently integrated Chainlink Verifiable Random Function (VRF)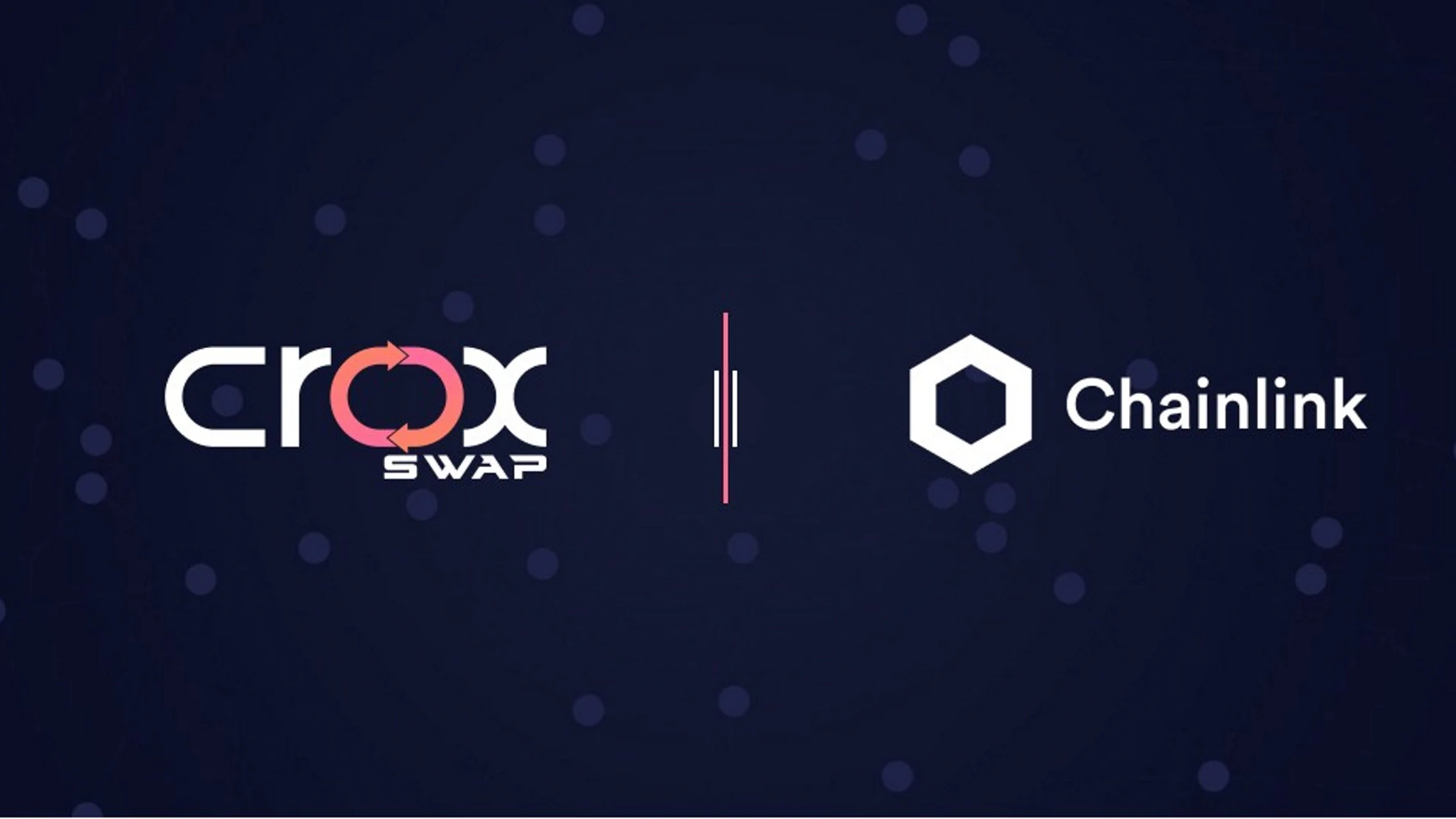 We're excited to announce that
CroxSwap
— a decentralized dual farming and staking platform — has integrated
Chainlink Verifiable Random Function (VRF)
on BNB Chain mainnet. By integrating the industry-leading decentralized oracle network, we now have access to a tamper-proof and auditable source of randomness needed to help determine winners in our lucky draw. Ultimately this creates a more exciting and transparent user experience, as users can independently verify that draw outcomes are fair.CroxSwap is a decentralized
yield farming
platform that's built on multiple blockchains, including BNB and HECO Chains. CroxSwap aims to create an environment that is completely safe, fair, and convenient for all players. To that end, all logic for vaults and lucky draws are executed using smart contracts, with cheating prevention measures, no-loss pots, and instant payouts.


VPOTS Feature
VPOTS = Vaults + Jackpots. It is a unique approach to creating competitive staking with the added bonus of potentially winning a reward.
VPOTS
is divided into two phases.
Phase 1
is the Vault phase where users deposit their assets into the Vault to earn rewards with a minimum deposit fee of around 5%. As it is a competitive staking game, early depositors will earn the 3% fee paid by new depositors. In other words, each time a new deposit takes place in the vault, previous depositors earn a flat 3% share for parking their tokens in the vault. 1% of new deposits is supplied to the lucky draw pool and the remaining 1% from the deposit fee goes to the Crox liquidity pool.In Phase 2, the lucky draw is enabled. The lucky draw happens every 15 days. The deposit fees accumulated throughout the 15 day period are converted into the Prize Pool. This is where Chainlink VRF is used to help pick a random winner for each draw.In order to help ensure that the randomness supporting the lucky draw is provably fair, we needed access to a secure random number generator (RNG) that any user could independently audit. However, RNG solutions for
smart contracts
require several security considerations to prevent manipulation and ensure system integrity. For instance, RNG solutions derived from blockchain data like block hashes can be exploited by miners/validators, while off-chain RNG solutions derived from off-chain APIs are opaque and don't provide users with definitive proof about the integrity of the process.After reviewing various solutions, we selected Chainlink VRF because it's based on cutting-edge academic research, supported by a time-tested
oracle network
, and secured through the generation and on-chain verification of cryptographic proofs that prove the integrity of each random number supplied to smart contracts.Chainlink VRF works by combining block data that is still unknown when the request is made with the oracle node's pre-committed private key to generate both a random number and a cryptographic proof. The CroxSwap smart contract will only accept the random number input if it has a valid cryptographic proof, and the cryptographic proof can only be generated if the VRF process is tamper-proof. This provides our users with automated and verifiable assurances directly on-chain that game outcomes supported by Chainlink VRF are provably fair and were not tampered with by the oracle, outside entities, or the CroxSwap team.
CroxSwap also intends to launch on Polygon, Fantom, and other EVM-based networks and implement Chainlink VRF on those networks as our preferred randomness solution. Other Chainlink services, such as Chainlink Price Feeds and Chainlink Keepers, are also being considered for future products such as a DEX and bridge aggregator."Providing our community with a high standard of transparency is essential, which made integrating Chainlink an obvious decision. Now, our users can independently verify that the random number generator used to help select winners in our lucky draw is provably fair." — CroxSwap team