ChangeX brings crypto, DeFi, and banking together
Unchain your crypto with the ChangeX Crypto Debit Card and traditional banking inside your non-custodial wallet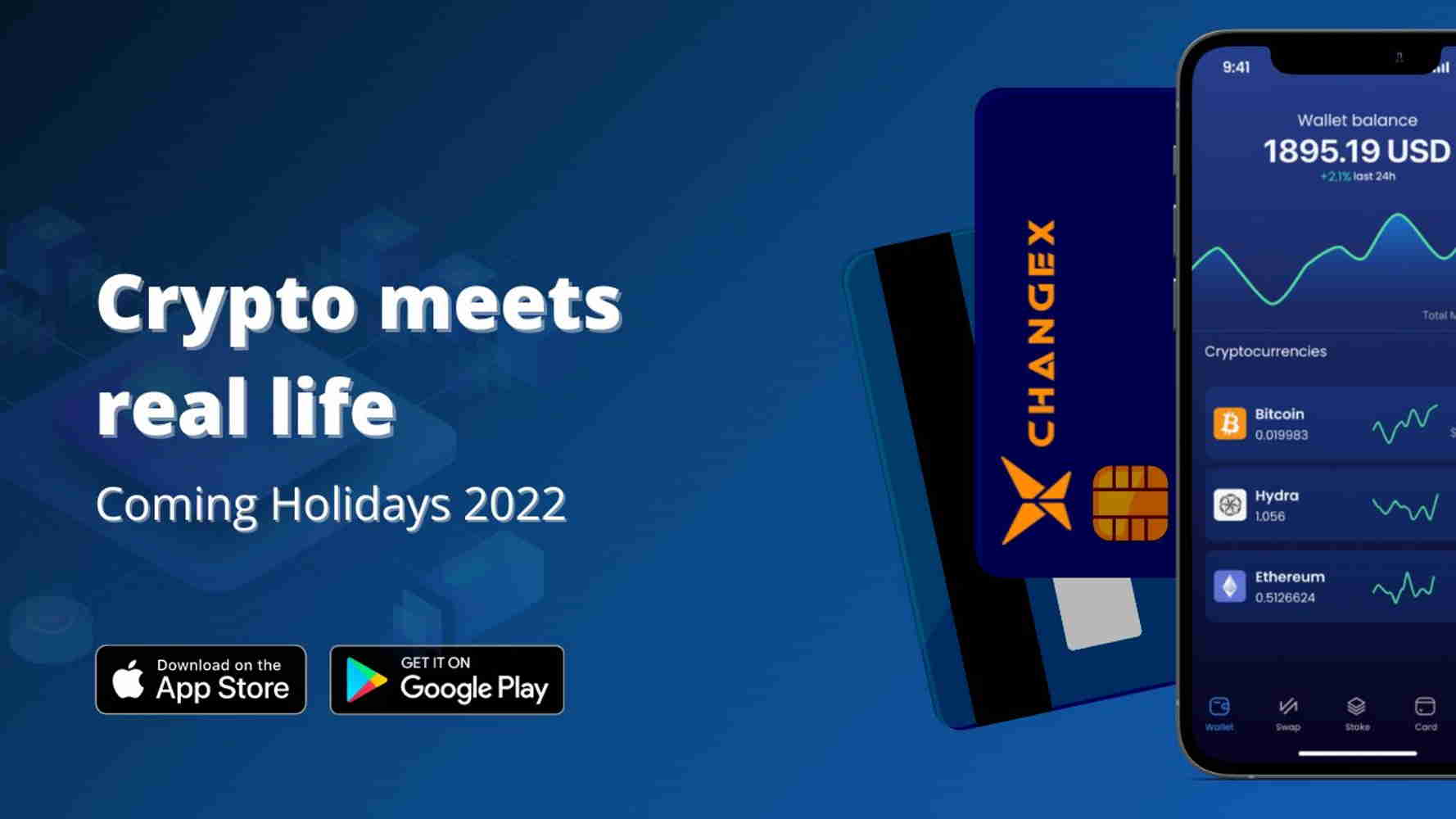 The banking system is firmly rooted in our society and will continue to be so for some time to come. But innovation cannot be stopped and cryptocurrencies are not going anywhere, on the contrary - they are here to stay. The two systems can no longer live without each other, so we've set out to change how they interact.
ChangeX is developing a hybrid personal finance mobile app that fuses crypto, DeFi, and banking into a single package. ChangeX seeks to streamline how traditional banking users and crypto enthusiasts manage their assets by merging on-chain DeFi tools and economics with real-world usage and adoption.
To do this, ChangeX is developing a multi-chain non-custodial wallet to offer staking, leveraged staking, buying, selling, swapping, lending, and storing of crypto tokens on various blockchains with just a few clicks. Forget about using multiple protocols and wallets. The entire process of acquiring crypto and using it in the real world will be simplified via the integration of bank accounts (IBAN) into the wallet, allowing users to use a decentralized wallet as an alternative to traditional banking while retaining all of its functionality.
The ChangeX Crypto Debit Card, which will arrive in Q1 2023, will allow users to spend all of their assets - both crypto and fiat - in any place where debit or credit cards are normally accepted. Staking rewards and staked assets will also be spendable without the need for unstacking.
With ChangeX banking, users will be able to receive their salary in their crypto wallet, convert some Euro to CHANGE, stake it for a few months for returns that no normal bank would ever give them, and then use the debit card to spend their money and/or crypto however they see fit.
Banking will also enable cross-border payments in 36 countries while providing uncomplicated access to crypto and DeFi, thanks to a fiat on- and off-ramp. Users will be able to buy crypto without the need for bank transfers, debit cards, or other unnecessary steps. Putting their fiat into a leveraged staking position to get even more out of it, lending it, or converting it to a stablecoin and earning on that will also happen effortlessly. All this within a single, easy-to-use app - no transfers, no conversions, no technicalities.
ChangeX will also offer users various ways to maximize passive income and empower their investing portfolio by providing access to an array of DeFi tools. ChangeX's flagship Leveraged Staking product will allow all users to amplify their staking yield by a factor of 1.2-2x. This Leveraged Staking offering will be kept completely decentralized and will work on a peer-to-peer basis, with a stablecoin lending market standing on the other side of the system, where users earn ~5-9.5% APR for lending their stable crypto assets.
The goal of ChangeX is to empower all users - banking, DeFi, and crypto natives - by giving them the tools to manage, grow, and put their money to use, all in the pursuit of financial freedom and independence.