Bitcoin Lightning Is Now Available on 1xBit
The Bitcoin Lightning Network is now a reality 1xBit, the crypto sportsbook. Just like its name, it promises to change how Bitcoin transactions work and offer an alternative pathway to betting and crypto transactions.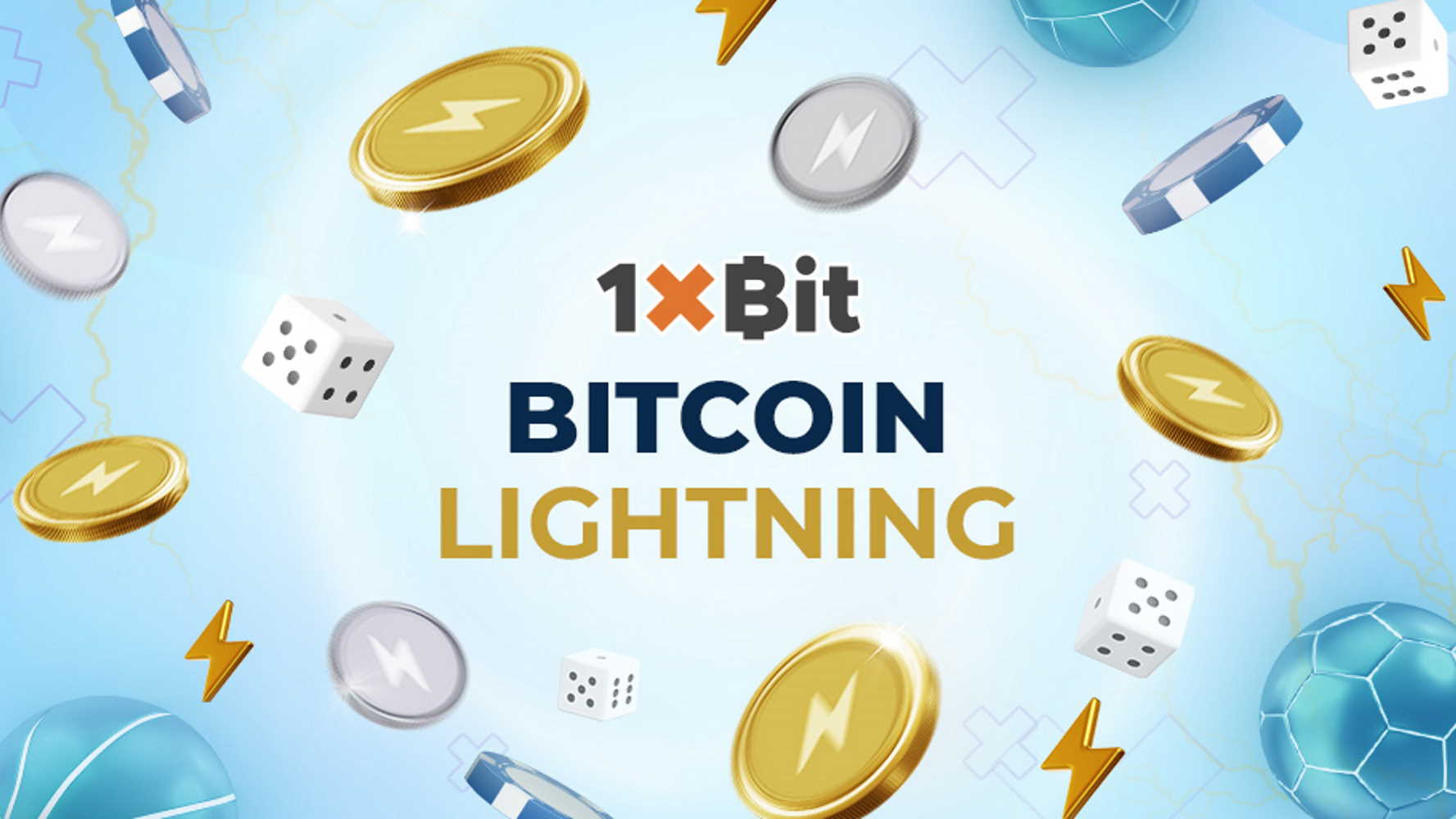 Here is everything you need to know about the Lightning Bitcoin Network, and how it became a reality at 1xBit, the crypto sportsbook.
Origins of the Bitcoin Lightning Network
Bitcoin may have been a miracle that came out of nowhere and outlived a host of naysayers. Still, the crypto project was not without problems, especially regarding scalability and fast transactions.
While Bitcoin was the first cryptocurrency, it took a lot of time and money to send Bitcoin from one person to another. This was why in 2015, two researchers, Thaddeus Dryja and Joseph Poon, proposed the idea of the Bitcoin Lightning Network with inspiration from Satoshi Nakamoto. Dryja and Poon were able to publish a whitepaper titled "The Bitcoin Lightning Network" and, in 2016, also founded Lightning Labs, the company that would later launch a beta version of its Lightning Network implementation into the Bitcoin mainnet in 2018.
The idea was to create more room within the Bitcoin blockchain infrastructure and enable more scalability in the long run.
How the Bitcoin Lightning Network Works
The creators of the Lightning Network intended to ensure that Bitcoin can function more like digital cash, like every other credit card, so that you do not have to pay for goods and services and wait hours before your payment can be processed.
Bitcoin Lightning Network processes transactions using an "off-chain" model, which makes it much more quickly and cheaply than Bitcoin's core infrastructure. The scalability brought by this new network also makes Bitcoin transactions more energy efficient than they should be.
The Bitcoin Lightning network works by allowing two parties to create an off-chain (layer-2) channel where some Bitcoins are locked; once this is done, they can transfer Bitcoin more quickly and only for a fraction of a cent. This is possible because the transactions are happening off-chain and without congesting Bitcoin's mainnet. The transactions will only be recorded on Bitcoin's blockchain when both parties close the channels (as one transaction).
It is more like creating a gift card and giving it to your relative, and once they are done with it, they can discard it; this is easier than sending them money every time you want to give them a gift.
Use Cases of Bitcoin Lightning Network
The Bitcoin Lightning Network has gone mainstream, receiving warm receptions from major players like Twitter which now allows its millions of followers to send and receive Bitcoin instantly and free of charge.
Even Paxful, the popular crypto exchange platform, has disclosed plans to integrate the lightning network into its protocol.
With the Bitcoin Lightning network being proposed to handle millions of transactions in seconds, then crypto betting is going to be even quicker, and that is why 1xBit has bought into this idea. The crypto betting site has made the Bitcoin Lightning Network a reality for you and other players to use and be able to fund and withdraw from your wallets in seconds.
Try Bitcoin Lightning on 1xBit
1xBit is home to over 40 cryptocurrencies, and now you can enjoy other added services like Bitcoin Lightning Network. The platform adds new coins regularly to meet users' demands.
1xBit already offers zero fees on every transaction, but with the Lightning network, you even get to pay fewer fees when funding your wallet and also enjoy instant payouts. Total anonymity already exists on 1xBit, but this newest feature ensures your transactions are not recorded on a public ledger but remain private.
Registration on 1xBit is only with an email address, and you can get a welcome bonus of up to 7 BTC for the first four deposits.
Conclusion
The Bitcoin Lightning Network has made Bitcoin more acceptable and feasible; with this feature added on 1xBit, crypto betting is about to get more interesting; try it on 1xBit.