Learn about AcryptoS from AMA Transcription
Transcription of CoinMarketLeauge's AMA with AcryptoS Marketing & BizDev BeeKayTea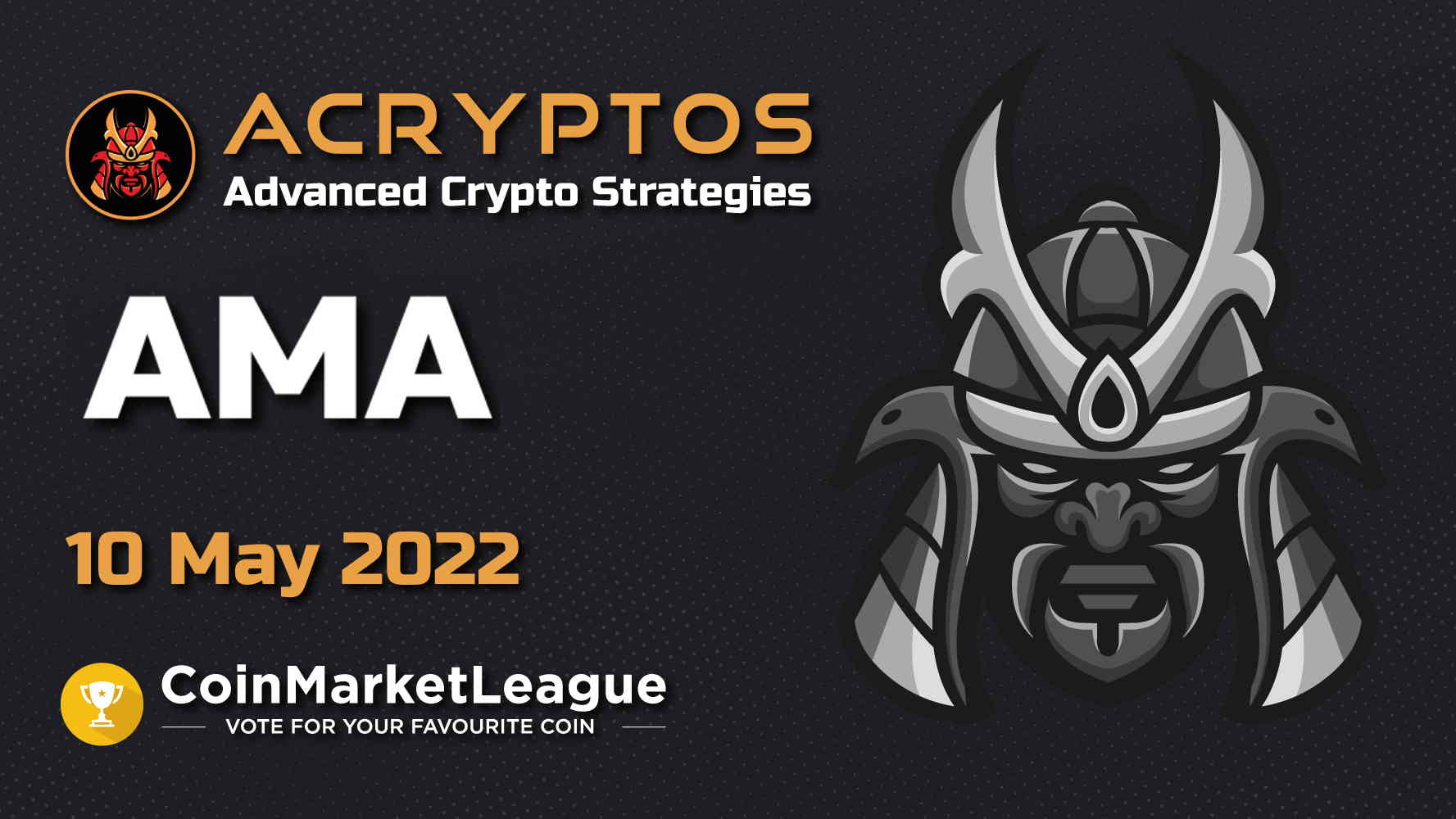 BKT
-
Marketing & BizDev of
AcryptoS
Phillip Reidy
– CoinMarketLeague AMA Host
Phillip Reidy
Hello and welcome to CoinMarketLeauge's #AMA with #AcryptoS My name is Phillip Reidy I will be hosting this AMA with our special guest
@BeeKayTea
Marketing & BizDev of
AcryptoS
BKT
Hey everyone!
Phillip Reidy
Welcome, it is my pleasure to be interviewing you, I'm a fan of anyone in DeFi looking to grow in this space.Today we will be discussing the ACryptoS platform and kickstarting off. There is quite a lot to cover.Can you let our community at CoinMarketLeauge know briefly, what is ACryptoS?
BKT
Sure thing! ACryptoS originally started off as Yield Optimizer on BNB Chain back in Nov 2020. Over time, we've expanded our range of defi products and have also recently gone cross-chain.
There are 3 main products:
- ACS Vaults (Yield Optimizer)- ACSI.Finance (Balancer V2-based AMM)- ACSI StableSwap (Stablecoin DEX)Our platform is designed and aimed at longer-term investors looking for sustainable tokenomics, fund safety, and careful risk management.In addition to BNB Chain, we're also operating on Cronos Chain, Harmony, Fantom & Aurora!
Phillip Reidy
That's quite a few products, you have listed, very interesting I noticed you are on the BNB chain too. There are many yield optimizers out there. What's different with ACryptoS?
BKT
Yup, we actually started off in BNB Chain.And just recently went cross-chain 👍As to what's different... Our name, ACryptoS, literally stands for Advanced Crypto Strategies.True to our name, we have continued to offer some of the most advanced yield strategies for many lending platforms and DEXs, helping users to auto-compound their harvest rewards, as well as amplifying the yields.We've just launched another unique strategy vault just a few weeks ago, we can talk a bit more about that in a bit.
BKT
Here are some key reasons that set us apart from the rest:- Sustainable Tokenomics: 5 yr distribution schedule- Unique yield strategies- Highly efficient vaults: low gas fee, and maximised leverage safely- Safety track record: No security incidents since the start, 5 audits- Governance vault: All fees earned by the platform are used to buyback ACS and distribute to the governance vaultOn top of the above, we basically value security above all else. Here's a good read on what makes us different:
https://medium.com/acryptos/what-sets-acryptos-apart-d6345e2f5d7f
Phillip Reidy
5 Audit's that's impressive! I noticed you have Hacken, and Certik audits there too.
BKT
Yeah, we pretty much value user fund security above all else 😉
Phillip Reidy
What has been the recent development by ACryptoS?
BKT
We've been building a lot of stuff!We started as a yield optimizer only, however, we have 2 other products now as mentioned earlier: DEX & Stableswap.
Our DEX (app.Acsi.Finance) is based on the Balancer V2 protocol, the only one on BSC, and it supports up to 8 tokens in a pool. Quite different from what other AMMs are offering.- 8 tokens- user-customizable weight ratios etc- customizable swap fees as well 👍
BKT
The next one: is Stableswap.Our stable swap is currently still the lowest fees and highest daily volume. Stableswap is currently averaging $10M+ in volume daily which is more than most other stableswaps on BSC, bringing in very high APYs for stable coins on our platform.Apart from the above development on BNB Chain, our devs have been working round-the-clock in recent weeks for our cross-chain expansion.We have now expanded to 4 new chains: Harmony, Cronos, Fantom & Aurora.Cross-chain is a lot of work in terms of UI integration, etc. However, we're trying to get our footprint across different communities now in an effort to bring our unique and efficient yield strategies to a bigger defi audience. 👍
Phillip Reidy
Very interesting, different ecosystems are crucial for growth and funding the products you have, and not to mention continue in development.Now, I guess my next question would be what would be the reason why someone should invest in your native tokens, and not just use these services?
BKT
That's a great question!Lots of tokens in DeFi lack utility, and users just use if for farming and sell-offOurs are quite different 😉We have 2 native tokens, $ACS for Yield Optimizers, and $ACSI for StableSwap + AMM.
BKT
Users who have deposited in the ACS Core Vault (or ACSI Core Vault) have numerous rights & benefits:- They receive a big share of the daily emissions (Firstly, good APY)- They receive the fees earned by the protocol (Not just good, but sustainable APY)- They get up to 2.5x APY Boost on ALL of 90+ farms (Getting extra APY from farms)- They can participate in governanceSo currently ACS holders are earning APY in the core vault for depositing their ACS there, and they are also able to boost their farm rewards by 2.5x on 70+ vaults from various defi platforms on BSC.
BKT
By taking part in governance, they can decide on-farm vote promos, boosting the APY of the farms they are invested in.We also put upv otes for them to decide on the next vaults to be launched.
BKT
For more on numbers:The max supply for both ACS and ACSI have hard caps of only 1.88M each.- with emission reductions every 90 days, thereby increasing the scarcity of both tokens over time.
BKT
*Next emission cut is actually in a few days' time!The daily buybacks (from various platform fees collected) of $ACS & $ACSI help to ensure that net inflation remains low while giving high APYs to farms.*Recently, our platform has been buying back 70-80% of ACS/ACSI being emitted every day.
BKT
btw, buyback stats can be checked here on https://acryptos.unrekt.net/ 👍
Phillip Reidy
Ah I see, Utility and governance. These are fundamentally crucial to enable those advanced yield farming strategies. Thanks for explaining the utility of the native tokens. What else should I know about your platform?
BKT
Yeah, we try our best to give value to our token holdersWe are mostly focused on being Safe, Sustainable and Long-term.We could say that Safety is our number 1 priority.Safety should always be a priority over everything else, even APY or tokenomics.I'm sure many of you have heard the news regarding yield optimizers being exploited ( or even worse, suffering some other accidental loss of funds). We have always wanted to make DeFi a safe place for users.Proud to say that since we've launched, we've kept our users' funds intact with 0 losses.
BKT
One of the reasons for that is - we do not run for the tempting high APYs without thoroughly checking the protocol we are building on.It's no use getting those yields if you're going to lose them after all.Here's an article our lead dev wrote on how to not get rekt in DeFi, it's worth reading.:
https://medium.com/acryptos/staying-safe-in-defi-and-how-to-not-get-rekt-9c3310dd4ae8.
BKT
With that said, we do have some fancy stuff though.Other than the 2.5X APY Boost mentioned, we have liquidity pools with up to 8 tokens, double triple token farming, etc.And as mentioned earlier a unique type of "Liquid" vaultIt basically allows users to stake tokens into initially "locked" pools, and earn the APY without the lock. It's a unique vault developed by our dev X, and we're seeing it start to gain traction.You can read about how it works here:
https://medium.com/acryptos/the-acryptos-guide-to-staking-on-fantom-4-big-gotchas-to-watch-out-for-88f8bb6a1266
BKT
But still, safety is still our top priority. This is also why we do not simply launch new vaults for protocols, and go through a very thorough internal due diligence and scrutiny.
BKT
This is in order to protect our users from scams and rug pulls.We haven't experienced any issues from our partners in the past due to this selection process.With that said, we still advise everyone to DYOR before investing in a vault developed for a specific platform.
Phillip Reidy
That's incredibly important. I can also see your comprehensive documentation too, and this is a lot to read. It is fantastic you include the Medium posts on safety which are also great for newer users who wish to get involved, the adoption of DeFi all starts with education and getting the community involved. I could go into this more!Since DeFiChain has just gotten an LP farm there, DFI-BNB. What should users do to deposit in this new LP farm?
BKT
In reply to this messagewe try our best to help new users heh 👍
BKT
Yup, DeFiChain is one of our latest partners here in BSCAnd there are Annex vaults that were launched as wellBasically how all these work is:ACryptoS Vaults save users time and gas fees. They enable higher yields through- creative automation- optimal compounding frequency- and highly efficient gas utilisation (through effective smart contracts)
Phillip Reidy
What is the APY's sitting on those?
BKT
When you deposit into a Vault, your tokens will grow over time. You do not need to manually harvest rewards from the vaults.Currently, depositing on Annex through the ACryptoS vault gives these APY- BNB: 32%- BTC: 17%- ETH: 34%- USDC: 42%- USDT: 44%- XVS: 57%
Phillip Reidy
Oh yes, you answer the important questions before getting to the yields. It's more important to understand how these yields are generated, back to education being key.
BKT
As for the DFI-BNB pool, we've just launched a partnership farm with DeFiChain, where they first bridged their token to BSC.DeFiChain ($DFI) is an established blockchain platform, built with the mission of maximizing the full potential of DeFi within the Bitcoin ($BTC) ecosystem.The DFI-BNB pool was created via DAO voting in DeFiChain governance, and we're giving out dual rewards of $DFI and $ACSI.This pool is set up on our own AMM, acsi.finance, which supports liquidity pools of up to 8 tokens. Current APY is at a max of 658%!
BKT
There is also an allocation of $DFI rewards to our A2B2 Onsen Pool, that lets our users farm multiple partner tokens. $DFI is one of them!To elaborate on this, A2B2 Onsen Pool is where the main liquidity of our ACS and ACSI token is.The pool is formed with ACS-ACSI-BNB-BUSD at a 3:3:3:1 ratio.
BKT
We use this as an effective way to let our users farm some of our partner's tokens as well. This helps give our partners a lot more exposure, with our users researching further on the tokens they received.
Phillip Reidy
Quite impressive I think navigating correct me if I'm wrong, you can head over to your farming site:
https://app-v2.acryptos.com/#/farms
feel free to provide some further instructions.
BKT
exactly! thanks for the link 👍 From this link, Look for DFI-BNB, select "Pair/Unpair DFI-BNB LP", and deposit the funds to form the LP.Once formed, you can then stake to start earning the APY!You can deposit in any one of the tokens, either DFI or BNB, and it will auto swap to the other for you.When you withdraw, you can either withdraw in all 2 tokens, or you can select one of them.
BKT
They definitely should deposit here, as it's the only farm on BSC. The farm is giving out up to 658% Max APY last I checked. Pretty awesome!
BKT
But make sure when you deposit large amounts, if the Price Impact is too high, it'll be better to actually swap them to 2 tokens first, in 50% ratio each before depositing.
BKT
Now, we mentioned earlier one of our special 2.5X APY Boosts. That's how the Max APY we mentioned just now is achieved.Min APY without having any Boost is 130% right now. (Still pretty high actually)
BKT
In order to get the Max 2.5X Boost, you just need to deposit ACSI in our single ACSI Vault - the Core ACSI governance vault we mentioned just nowHere's a more detailed guide of the steps I mentioned above:
https://medium.com/acryptos/partners-defichain-x-acryptos-cbee82248595
Phillip Reidy
Amazing, I'll definitely be giving this a read.I noticed you guys are listed as some of my friends. Moonlight Token's Bubble maps showcasing your project's transparency, this is awesome I found this video on the Tube
https://www.youtube.com/watch?v=w5k1eYD-rCY
to anyone interested in the transparency of AcryptoS and using the platform yourself.
BKT
In reply to this messagewow nice! thanks for highlightingwe pretty much focus on being transparent to our users
Phillip Reidy
Well, that about wraps us up. I really look forward to seeing more of what AcryptoS gets up to in the future, and I recommend checking them out guys, being on Bubble Maps is a big step ahead for any project to generate trust within it's users and well as showing transparency from wallets.
BKT
we've never actually blocked anybody from asking questions or messages in our group chats either
Phillip Reidy
That ethos is what we need more of in this space!
Phillip Reidy
Let's ask some questions from the community if we have any and open up the floor
BKT
sure!
Q1 J. Marin
What do you think is the greatest way to earn yield in the ACryptoS? I mean which of these: ACS Vaults, ACSI.Finance, ACSI StableSwap? I would like to know what your opinion is to guide both institutions and retail investors and that they are satisfied with the mission of ACryptoS?
BKT
I can recommend a few ways- single staking token vaultsbenefits: no IL, auto compoundingOur single token vaults are actually the highest in BSC so far 🔥- stablecoinsstake your stablecoins in our stablepools, and earn up to 40% APY
Q2 To the moon
Please tell me, How can I buy your tokens right now? And which wallet supports your token? Thanks!
BKT
You can buy ACS:- on Acsi.Finance.- on 1inch.Don't buy on PCS, there is low liquidity there.
Q3 Tolga
How does Timelock Monitor differentiate itself from any other similar products in the ecosystem?
BKT
Our timelock monitor is actually a 3rd party monitor developed by unrekt.netIt helps to monitor changes in our smart contracts.This prevents devs from deploying malicious contracts that risks our user's fund.The timelock monitor will do frequent updates on our telegram group and will let our users have a peace of mind
Phillip Reidy
Awesome, Thank you to the ones who contributed great well throught the questions!
BKT
If there are further questions, feel free to join our Telegram at
t.me/acryptos9
.We'll be glad to help!
Phillip Reidy
Alright. This concludes our AMA with AcryptoS and it was fantastic to have you in here showcasing the project. For those interested in the project you can find useful links below:ACryptoS Website:
https://www.acryptos.com/
ACryptos App:
https://app-v2.acryptos.com/
ACSI Finance AMM:
https://app.acsi.finance/
ACS StableSwap:
https://app.acryptos.com/stableswap/
Twitter:
https://twitter.com/acryptosdao
Telegram:
https://t.me/acryptos9
Medium:
https://medium.com/acryptos/
Discord:
https://discord.gg/ZTbAsy9vAq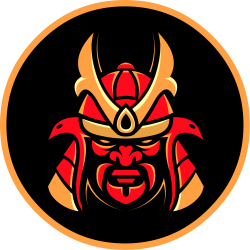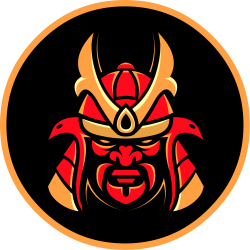 About ACryptoS
ACryptoS - A yield farming optimizer designed for the longer-term investor who values sustainable tokenomics, safety and careful risk management.