Animal Reckless Party Club NFT Collection
Initial NFT Launch: Animal Reckless Party Club Launching on NFTmall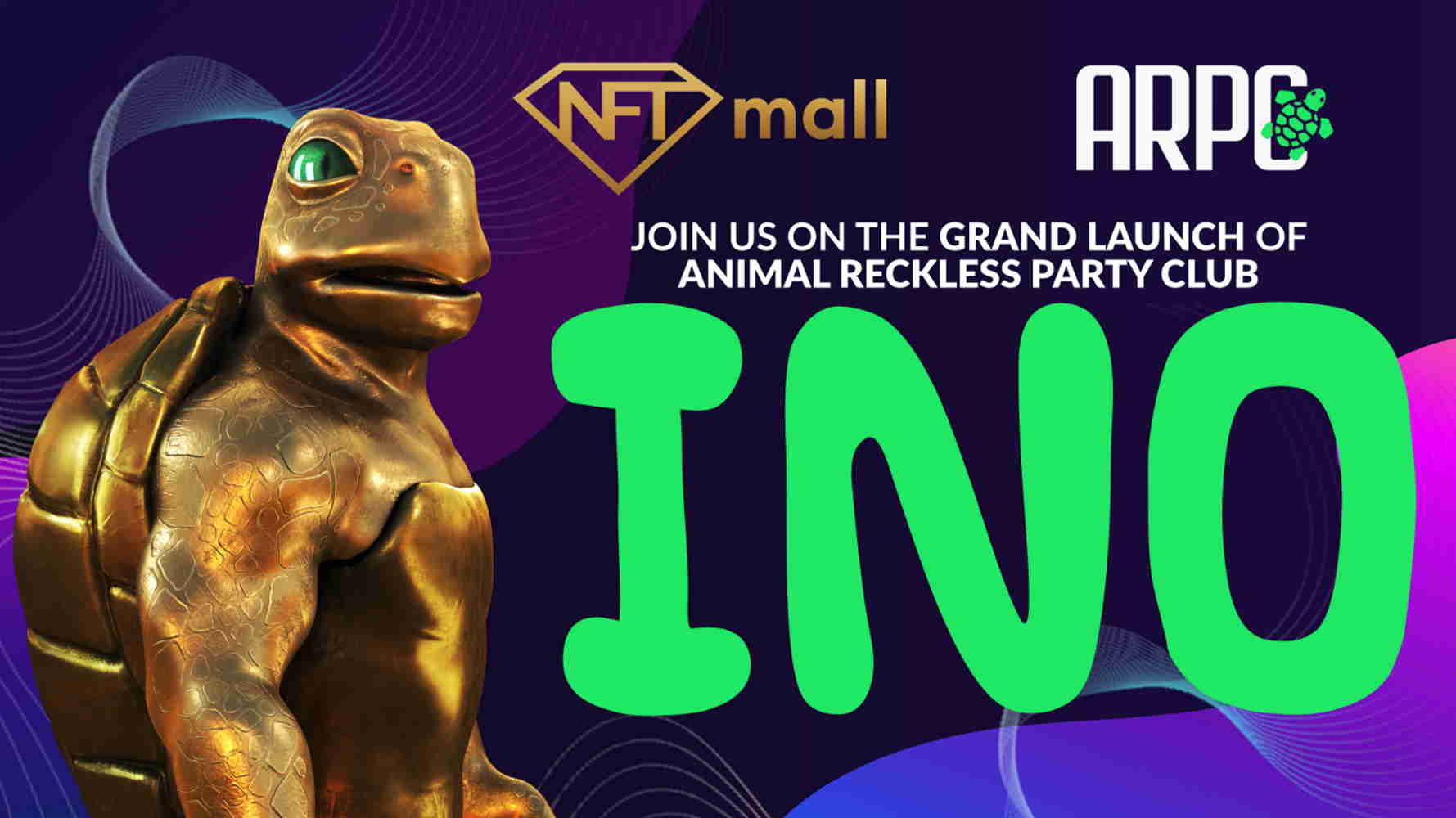 ARPC is a collection of 7,777 turtles enabling the p2e and Metaverse ecosystem. Play games and have fun in the metaverse getting rewards and bonuses for it!ARPC's main objective is to become the biggest and the most recognizable metaverse character, and we're here to support them in achieving that.ARPC collection consists of a total of 7,777 unique NFTs.
Arpc.io homepage
|
One pager
|
Pichdeck|
Twitter
|
Instagram
|
Discord
|
What's INO?
To help starting companies succeed, and onboard users in the first stages, we decide to adopt the concept of Initial NFT Offering.With that, we empower NFT creators to build awareness and grow the brand, and you can take part in it.With that launch,
NFTmall
users/
GEM
holders are able to buy ARPC NFTs at a discounted price (INO) as an early bird incentive and support the project.
Every NFT owner holds a part of the brand and profits from its growth.
Waitlist registration Schedule:
Registration opens: August 21st at 4 pm UTCRegistration closes: August 23rd at 1 pm UTCJoin the waitlist
Here.
Sale Schedule & Price:
The sale will start on 23/08
at 2 PM UTC
and will be announced on all the social media accounts of NFTmall and ARPC. All the
ARPC
NFTs for INO sales are minted on the BSC (Binance Smart Chain).The sale will be featured on the
NFTmall homepage
.
🏷️
Supply:
300 Turtles (Limited supply, First Come First Serve)🏷️
INO Price:
140 BUSD Equivalent⏳
Sale Date:
23.08.2022 at 2 PM UTC (Grab your NFTs quick!)📅
Sale Ends:
24.08.2022 at 8 PM UTC or Sold out (FCFS).